2GIG CO8e
Encrypted Wireless Carbon Monoxide Detector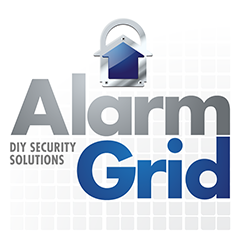 The 2GIG CO8e is an encrypted wireless carbon monoxide detector for the 2GIG GC2e and 2GIG GC3e. The sensor has a built-in 85 dB Temporal 4 (T4) sounder, and it has a communication range of more than 350 feet in open air. It uses 128-bit AES encryption. Buy the 2GIG CO8e from Alarm Grid.
Description
The 2GIG CO8e provides reliable carbon monoxide (CO) gas detection for a 2GIG GC2e or 2GIG GC3e. This encrypted wireless CO detector responds to unusually high concentrations of CO gas. It triggers a CO alarm on the system and emits an 85 dB Temporal 4 (T4) audible alert upon activation.
Being both odorless and tasteless, carbon monoxide gas often goes undetected until it is too late. The gas is extremely harmful to humans, and it kills hundreds of people every year in the United States alone. You can prevent yourself, your family, and your colleagues from becoming statistics by installing properly working CO detectors in your home and office. The advantage to using a CO detector that interfaces with a monitored security system is that you can receive automatic emergency dispatch in the event of an outbreak, as well as alerts via text message and/or email.
As the 2GIG CO8e is part of the 2GIG eSeries Encrypted Sensor Lineup, it is only compatible with the GC2e and GC3e. All communications between the CO8e and the panel are encrypted for optimal wireless security and protection. You can easily auto-enroll the Serial Number (SN) for your CO8e with your GC2e or GC3e System. This is super convenient, and it prevents you from making a mistake when sharing the SN with the panel.
Like most carbon monoxide sensors, the 2GIG CO8e has a limited useful product life. It is only designed to be used for 10 years, after which it must be replaced. The sensor uses two (2) lithium AAA batteries, and its 10-year expected battery life means that no battery replacements should be needed throughout the useful product life of the sensor. The 2GIG CO8e can communicate with a GC2e or GC3e System from about 350 feet away in an open-air environment. Features for the 2GIG CO8e include RF supervision, tamper detection, and low-battery detection. Its dimensions are 4.72"L x 4.13"W x 1.77"D, and it weighs 0.4 lbs.
Note: The documentation for the 2GIG CO8e specifies alkaline batteries, but we have confirmed with the manufacturer that these devices actually do use lithium batteries.
Specifications
Device Type: Encrypted Wireless Carbon Monoxide Sensor
CO Detection: Electrochemical
Compatibility, 2GIG GC2e, 2GIG GC3e, 2GIG Edge
Wireless Range: ~350 Feet in Open Air
Sounder: 85 dB, Temporal 4 (T4)
RF Supervision: Yes
Tamper Detection: Yes
Batteries: Two (2) Alkaline AAA Lithium Batteries
Battery Life: ~10 Years
Sensor Life: ~10 Years
Dimensions: 4.72"L x 4.13"W x 1.77"D
Weight: 0.4 lbs
Operating Temperature: 32°F to 104°F
Operating Humidity: 15% to 95%, Non-Condensing
Brand: 2GIG
2GIG GC3e
Wireless Encrypted Alarm Panel
List Price: $488.00
Our Price: $189.99
2GIG GC3e Verizon-LTE 10-1 Kit
Wireless Encrypted Alarm System, 10 Door/Window Sensors, Motion, 1 8-ft Cable
List Price:
Our Price: $417.99
2GIG GC2e AT&T LTE 3-1 Kit
Wireless Encrypted Alarm System, 3 Door/Window Sensors, Motion, 1 8-ft Cable
List Price:
Our Price: $359.99
* Based on a 10% APR with 12 months financing. APR's will vary between 10% - 30% based on credit score and various factors.