Alarm.com Bed Sensor for DSC
Wellness Sensor w/ 433 MHz Transmitter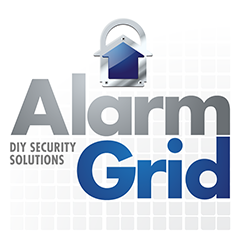 The Alarm.com Bed Sensor lets you know if your loved on is still in bed. It is great for pairing with the Alarm.com Wellness Platform for monitoring an elderly or mobility-challenged loved ones. This version has a 433 MHz transmitter for DSC Systems. Buy the Alarm.com Bed Sensor here.
Description
The Alarm.com Bed Sensor offers peace of mind for users with elderly or mobility challenged loved ones. The sensor will help you make sure that your loved one got out of bed. It is discreet and easy to use. We recommend pairing it with the Alarm.com Wellness Platform for full functionality.
This bed sensor is ideal for anyone with an elderly or mobility challenged loved one who wants to continue to live as independently as possible. It is an occupancy sensor that lets you know if your loved one is still in bed or not. If you see they have been in bed for an unusually long period of time, or if they are not up at their usual hour, you might go and check on them to see if they are okay. Please note that this is the 433 MHz version of the bed sensor, for use with systems that accept the legacy DSC frequency. The Zone Definition should be set to 26.
The way that this occupancy sensor works is very simple. It detects the weight of a person when they are in bed. The sensor will activate with as little as 50 pounds of weight, so it is good for adults of all sizes. You can have Alarm.com send you you text and/or email notifications regarding any change in activity so that you can know if everything is okay. Alarm.com also allows you to set notifications to only be sent out at certain times of the day so that you are not notified when your loved one just sits down on their bed at some time during the day.
The Alarm.com Bed Sensor is also perfect for monitoring nighttime activity. For instance, you can have a notification sent if the bed is empty for more than an hour between midnight and 6am. One possible scenario is that your loved one got up to get a drink and they fell on their way back, leaving them unable to make it back to bed. With this alert, you will know to go and check on them. Alarm.com also offers a special wellness platform that can give you more specific alerts and updates than what is available with the standard ADC service.
In terms of dimensions, the bed sensor itself measures 30"L x 11"W x 0.3"D, while its attached transmitter measures 3.5"L x 2.5"W x 0.8"D. It is attached with an 18-inch long cord and uses an RJ9 connector for the connection. You can place the sensor right under the sheets or between the mattress and box spring, just make sure that the dark blue side is facing upward. It should be laying flat and not be bent or folded over when in use. For best results, the pad should be positioned under the user's hips or lower back. The pad is water-resistant for small spills, but it should not be submerged in liquid. It has an average battery life of two (2) years and uses two (2) AA batteries. Its wireless range is about 100 feet from the panel.
Specifications
Sensor Type: Bed Sensor
Wireless Frequency: 433 MHz

Range: 100 feet from the Panel
Sensing Interface: Filtered, Normally Open (when not occupied), Momentary Contact Switch

Activation Weight: 50+ lbs

Pad Dimensions: 30"L x 11"W x 0.3"D

Transmitter Dimensions: 3.5"L x 2.5"W x 0.8"D
Water-Resistant: Yes
Batteries: Two (2) AA Batteries
Battery Life: Approximately Two (2) Years
Brand: Alarm.com
Qolsys IQ Panel 2 Plus
AT&T LTE with PowerG & Legacy DSC 433MHz
List Price:
Our Price: $444.99
DSC SCW457AVZNT
Impassa Security System with Alarm.com Verizon CDMA Cellular Communicator, No Transformer
DSC SCW45TAAT
Impassa w/ Z-Wave Ready, AT&T Cellular Communicator
* Based on a 10% APR with 12 months financing. APR's will vary between 10% - 30% based on credit score and various factors.