Alarm.com Emergency Call Button
w/ 433 MHz Transmitter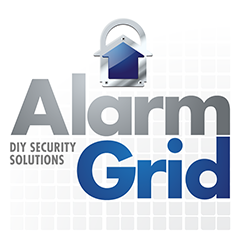 The Alarm.com Emergency Call Button is a medical alert switch that can be placed in high-risk areas, such as near the stairs or by a bathtub. The button will give your loved one a quick way to call for help if needed. This the 433 MHz version. Buy the Alarm.com Emergency Call Button here.
Description
The Alarm.com Emergency Call Button can help your loved one call for help if they ever need it. You can place or mount the sensor in a high-risk area, like by the stairs or the bathtub. If your loved one falls, they can press the button to request help. This is the legacy DSC 433 MHz model.
Many elderly and mobility challenged users may feel apprehensive about using a wearable medical alert button. This emergency call button can be a good compromise, as it will not be worn on their person at all times. Instead, the button will remain in a fixed area so that it is there if needed. The button is big and red so that it can be quickly located in case of a slip and fall. Please note that the button must be held for one full second to activate. An audible message will confirm activation.
Pressing the button will activate an auxiliary medical alarm on the system. If you have central station monitoring service, then the central station will know to send a medical response team right away. You can also technically use this button with self-monitoring service. Alarm.com can send you text and/or email notifications when the button is activated so that you know to go and check on your loved one. You can also turn-off alarm reporting if you don't want emergency technicians sent out when the button is activated.
When programming this 433 MHz model, you will want to use Zone Definition 15 to have the sensor trigger an emergency response. You can alternatively use Zone Definition 26 for a non-emergency response. The button measures 4.75 inches in diameter, and it is 2.25 inches deep. It has an ABS plastic base with a slip-resistant bottom. It uses three (3) AAA batteries for power. Average battery life is two (2) years. It should be used within 100 feet of the security system. It can be hard-mounted or simply placed in a desired area. Mounting hardware comes included
Specifications
Sensor Type: Emergency Call Button
Wireless Frequency: 433 MHz
Wireless Range: 100 Feet
Sensing Interface: Filtered, Normally Open (when not pressed), Momentary Contact Switch
Dimensions: 4.75" Diameter x 2.25" Deep
Construction: ABS Plastic Base w/ Slip-Resistant Feet
Hard-Mounting: Optional
Batteries: Three (3) AAA Batteries
Battery Life: Expected Two (2) Years
Brand: Alarm.com
DSC SCW457AATNT
Impassa with AT&T 3G Alarm.com Cellular Communicator, No Transformer
Qolsys IQ Panel 2 Plus
AT&T-LTE with PowerG & Legacy DSC 433MHz
List Price: $684.00
Our Price: $376.20
DSC SCW457AVZNT
Impassa Security System with Alarm.com Verizon CDMA Cellular Communicator, No Transformer
* Based on a 10% APR with 12 months financing. APR's will vary between 10% - 30% based on credit score and various factors.