Alarm.com ADC-W110
Ethernet to WIFI Bridge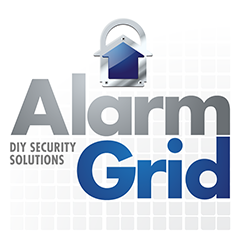 The Alarm.com ADC-W110 Ethernet to WIFI Bridge allows a hardwired ethernet device to communicate wirelessly across a local WIFI network. The device was designed for use with Alarm.com PoE Cameras to allow them to communicate with the network wirelessly. Buy the Alarm.com ADC-W110 here.
Description
The Alarm.com ADC-W110 is an ethernet to WIFI bridge that is used with hardwired ethernet devices and power over ethernet (PoE) cameras. This converter module allows compatible hardwired devices to communicate across a local WIFI network. This can make setup and installation much easier.
Having to run an ethernet wire to a device can present a great deal of hassle. There are many instances where it would be much easier to connect the device with a local WIFI network instead. The ADC-W110 Bridge is an adapter for exactly that purpose. This will eliminate the need for running an ethernet wire across the building, which can make set up much easier.
Although the ADC-W110 can really be used with almost any wired ethernet device, it was built for use with Alarm.com Cameras that use PoE. The device will eliminate the need for running an ethernet cable from the PoE camera to the internet router. Both power and IP data will be supplied to the PoE camera thanks to the ADC-W110. Please note that the ADC-W110 will still need to receive power from an outlet.
There are two (2) possible wireless configurations that you can use when setting the ADC-W110 with an IP router. An access point (AP) can be used to connect the module with a WIFI network. But the easier option is to just pair the ADC-W110 Bridge directly with the WIFI network. There is a WPS button on the ADC-W110 for this exact purpose. The device also includes a network reset button and status LED lights.
Note: This module can only be used with 2.4 GHz WIFI networks. It cannot be used with 5 GHz networks.
Brand: Alarm.com
* Based on a 10% APR with 12 months financing. APR's will vary between 10% - 30% based on credit score and various factors.