Alarm.com ADC-VDBA-TC
Temperature Collar Accessory for ADC-VDB770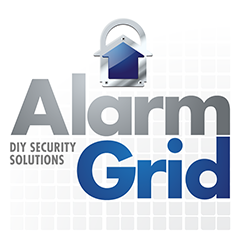 The Alarm.com ADC-VDBA-TC Video Doorbell Temperature Collar is used with the Alarm.com ADC-VDB770 in cold environments where the temperature may drop below -20°F. Using the temperature collar allows the ADC-VDB770 to operate safely in temperatures as low as -40°F. Buy the ADC-VDBA-TC here.
Description
The Alarm.com ADC-VDBA-TC is a temperature collar for the ADC-VDB770 Video Doorbell Camera. Using the ADC-VDBA-TC extends the low-end operating temperature for the doorbell camera from -20°F, down to -40°F. You can use the ADC-VDBA-TC with or without the ADC-VDBA-WP Wall Mounting Plate.
Using the Alarm.com ADC-VDBA-TC is strongly recommended if you plan on using the ADC-VDB770 Doorbell Camera in a very cold environment. It works by blocking airflow to the heat sink, thereby allowing the video doorbell to more efficiently retain the heat emitted from its internal components. It serves as a simple way to extend the safe device operating temperature on the low temperature end.
Installing the Alarm.com ADC-VDBA-TC Temperature collar is very simple. Start by separating the temperature collar at the bottom. Then place the device around the backplate of the ADC-VDB770. The doorbell camera should already be mounted when doing this, and there is no need to remove the ADC-VDB770 from its mounted location. You want to push the temperature collar firmly against the mounting surface and/or the mounting bracket so that the backplate "fins" are no longer visible. Lastly, reattach the two ends of the temperature collar by pulling them together. This will complete the installation.
Specifications
Product Type: Temperature Collar
Compatibility: ADC-VDB770 & ADC-VDBA-WP
Operating Temperature: -40°F to 104°F.
Operating Humidity: 0% to 95%, Noncondensing Relative Humidity
Brand: Alarm.com
Alarm.com ADC-VDB770
Next Generation Video Doorbell Camera
List Price:
Our Price: $196.99
Alarm.com ADC-VDBA-WP
Video Doorbell Wall Mounting Plate for ADC-VDB770
List Price:
Our Price: $2.99
* Based on a 10% APR with 12 months financing. APR's will vary between 10% - 30% based on credit score and various factors.