Alarm.com CD-411-US-AT-LTEUP
AT&T LTE and Ethernet Dual-Path Update Communicator for Interlogix Concord 4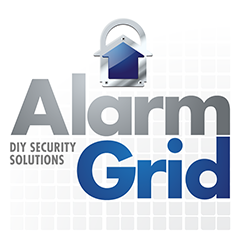 The Alarm.com CD-410-US-AT-LTEUP is an AT&T LTE cellular communicator update. It is meant to replace an existing 3G or CDMA cellular communicator. AT&T and Verizon will soon be taking the older networks offline, and any 3G or CDMA communicator in use will need to be replaced. Buy the CD-410-US-AT-LTEUP here!
Description
The Alarm.com CD-411-US-AT-LTEUP is an AT&T LTE cellular communicator update. It is meant to replace an existing 3G or CDMA cellular communicator. This is an LTE upgrade module, which means it does not come with the Gateway module interface for the Concord 4 keypad bus. In addition to LTE cellular, this module also offers an Ethernet port for IP communication, and a Z-Wave Plus controller built in.
Users who have an Interlogix or GE Concord 4 panel that is still in good working order might not want to update their alarm panel simply because the communicator needs an update. For those users, replacing the older communicator but keeping the Concord 4 panel is the best option and the CD-411-US-AT-LTEUP is made for exactly this scenario. This upgrade communicator does not come with the SuperBus 2000 Gateway (60-861) which is required to interface the CD-411-US-AT-LTEUP with the Concord 4's keypad bus. A 3G or CDMA communicator would have come with this gateway module, and when replacing the older communicator, the gateway can remain connected to the panel.
If you happen to be in the position where you have a Concord 4 panel that has never had a cellular communicator connected to it before, but you want to keep the panel and add an LTE cellular communicator to it, then you'll need to find a SuperBus 2000 Gateway (60-861) for yourself. Many dealers may have old unused stock that they need to sell. The point is, before you can add an Alarm.com CD-411-US-AT-LTEUP to a Concord 4 panel, you must either already have a gateway module, or you must obtain one separately.
The CD-411-US-AT-LTEUP doesn't have its own power supply, it will get all its primary power as well as battery power, in the event of an AC power failure, from the alarm panel. This means you will need to calculate the power it consumes along with all other powered devices, to determine if you need an auxiliary power supply. Also, you'll need to consider this current draw when calculating the proper size battery to use with the system. The LTE module draws 65 mA of nominal current (this is continuous) and 1600 mA (or 1.6 Amps) when transmitting. This will be a very quick burst of current draw, but if it overdraws the available current on the panel, it could trip an internal fuse or breaker and cause the entire keypad bus to shut down until the system is reset.
In addition to LTE cellular capability, the CD-411-US-AT-LTEUP also offers a wired ethernet port. This allows the user to utilize an existing internet connection if one exists. Most homes and businesses have access to an internet connection, and it only makes sense to take advantage of it if it's there.
The LTE upgrade module also has a Z-Wave Plus controller built-in. Z-Wave devices can be added through the Alarm.com user's app or webpage, and once added, these devices can be controlled remotely. Alarm.com requires that a cellular path be used, with the ethernet connection being optional. For this reason, a monitoring plan that includes cellular service is required.
For Alarm Grid customers, that means a Gold or Platinum plan (Self or Full). If you want just central station monitoring, with no interactive services, then you can choose our Cellular Monitoring Plan. One quick note, since this is a dual-path capable communicator when you choose a plan that includes cellular monitoring, ethernet or IP monitoring is also included in that plan. There is no extra cost for that.
One of the primary reasons to add one of these modules, if you didn't have cellular service on the Concord 4 panel before, is that it provides the user access to Alarm.com. With the proper Alarm.com service plan, a user can remotely check the status of their alarm panel, send arming and disarming commands, manually control Z-Wave and other types of automation devices, and set up scenes and rules to automate those same devices based on system events, schedules, or both. When alarm signals are sent via Alarm.com from a system that has dual-path reporting capabilities, the signal is sent via both the ethernet IP path, and the cellular path. Whichever signal reaches Alarm.com first, that signal is processed. The signal that is received second is discarded. In this way, Alarm.com always uses the fastest path available for each signal.
Specifications:
Compatibility: Concord Panels Version 4.0+
Power Requirements: 12 VDC nominal, 65 mA (continuous) 1600 mA (instantaneous peaks) maximum (provided by panel or auxiliary power supply)
Cellular Network: Dual-band LTE
Operating Temperature: 32°F - 120°F (0°C - +49°C)
Storage Temperature: -30°F - 140°F (-34°C - +60°C)
Humidity: 90% non-condensing
Dimensions: 4 1/16" H x 1 7/8" W
Agency Listings: FCC Part 470L, AT&T Certified
Brand: Alarm.com
Telguard GDC1
Z-Wave Garage Door Controller and Switch
Linear GD00Z-7
Z-Wave Plus Garage Door Opener
2GIG STZ-1
Z-Wave Plus 700-Series Smart Thermostat
List Price: $204.00
Our Price: $161.99
* Based on a 10% APR with 12 months financing. APR's will vary between 10% - 30% based on credit score and various factors.