DSC 9VADAPTER-US
9VDC Power Adapter for DSC Keypads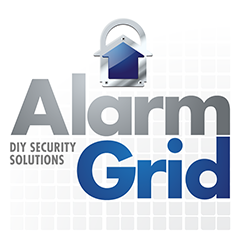 The DSC 9VADAPTER-US is the 9VDC, 1.25A Power Adapter designed for use with various DSC Keypads. The transformer works with the DSC WTK5504, DSC WS9LCDWF9, and the DSC HS2LCDWF9 Keypads. No screwdriver is needed to complete the power connection. Buy the DSC 9VADAPTER-US from Alarm Grid.
Description
The DSC 9VADAPTER-US is a 9VDC, 1.25A power adapter built for various DSC Keypads. This transformer works with the DSC WTK5504, DSC HS2LCDWF9, and DSC WSLCDWF9 Keypads. The plug-in device will provide reliable and consistent power for these keypads so that they stay running when needed.
You do not need a screwdriver to connect the DSC 9VADAPTER-US with a compatible keypad. Just connect the barrel connector with the keypad, and plug the transformer into a wall outlet. You can easily remove the screw connector at the top by spinning off the red washer and then pulling out the screw. Or you can keep the screw and secure it to your wall outlet so that the transformer stays connected more reliably. However, using the screw will require a screwdriver. Whether you use it or not is up to you. Once you have the DSC 9VADAPTER-US, your DSC Keypad will stay powered on reliably.
Brand: DSC
DSC HS2LCDWF9
Wireless PowerG Alarm Keypad, Wire-Free
DSC WS9LCDWF9
PowerG Wireless Arming Station
List Price: $184.00
Our Price: $119.99
DSC WTK5504
Wireless Touchscreen Keypad
List Price: $248.00
Our Price: $161.99
* Based on a 10% APR with 12 months financing. APR's will vary between 10% - 30% based on credit score and various factors.