DSC HS2LCDWF9
Wireless PowerG Alarm Keypad, Wire-Free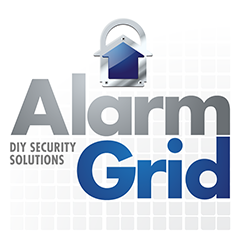 The DSC HS2LCDWF9 is a wireless keypad for a PowerSeries NEO Security System. In order to use this keypad, you must have a wireless transceiver setup with the system. This can be a DSC HS2LCDRF9 N Keypad or a DSC HSM2HOST9 Module. Purchase the DSC HS2LCDWF9 Wireless Keypad from Alarm Grid.
This product has been discontinued and is no longer in stock.
Description
The DSC HS2LCDWF9 Wireless Keypad can be used to operate and program a DSC PowerSeries NEO Security System. This keypad is basically the same as the DSC HS2LCD N Keypad. The difference is that the DSC HS2LCDWF9 connects with the panel wirelessly, instead of connecting to the panel Corbus.
In order to use the DSC HS2LCDWF9 Keypad, you will need to have a PowerG Wireless Transceiver setup with the system. There are two (2) available options for this. You can use a DSC HS2LCDRF9 N Keypad, which includes a built-in wireless transceiver. In this case, the HS2LCD N will serve as the primary keypad, and the HS2LCDWF9 will become the secondary keypad. You can also use a DSC HSM2HOST9 Standalone Wireless Transceiver. This will let you use the HS2LCDWF9 as a primary system keypad. Whether your HS2LCDWF9 is primary or secondary, you can still use it for basic system operation (arming, disarming, etc.) and deep-level programming.
Remember that most DSC PowerSeries NEO Systems will allow you to use a maximum of eight (8) keypads. The 128-zone DSC NEO HS2128NK is an exception, as it will let you use 16 keypads. You must also consider that since the DSC HS2LCDWF9 Keypad is wireless, it will take up a single zone on the system. Keep this in mind when planning your system. Remember, hardwired keypads like the DSC HS2LCD N won't take up a system zone. If you think that you may run out of zones, you might want to use hardwired keypads instead.
In therms of functionality, the DSC HS2LCDWF9 is a pretty standard Alphanumeric keypad. The device includes a full 32-character LCD display. It offers options for six (6) different programming languages. It features five (5) programmable function keys for easy access. The touch-button keys and the LCD screen both have adjustable backlit lighting for using the keypad in the dark. There are also easy access fire, medical and panic keys. The keypad dimensions are 168mm x 122mm x 20mm. You can use a DSC HS2LCDWFDMK to stand the keypad on a desk or table and avoid having to mount it to the wall. The keypad uses a plug-in 9VDC, 1.25A transformer for primary power. Four (4) AA batteries provide backup power. The device will display a low-battery warning when the batteries require replacement.
Note: Not for Iotega or Qolsys IQ Panel 2 Plus. The keypad for those panels is called the DSC WS9LCDWF9. It can be found here.
Brand: DSC
* Based on a 10% APR with 12 months financing. APR's will vary between 10% - 30% based on credit score and various factors.