DSC ACCK-1NT
Accessory Kit w/ Battery, Siren, and RJ31X Set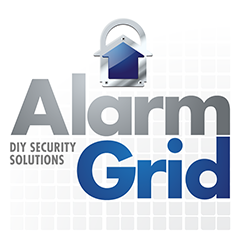 The DSC ACCK-1NT is an accessory kit for wired security systems. It includes a BD4-12 Backup Battery, an SD15WULF Siren, and an RJ31X jack set. All make great accessories for a hardwired security system, as compatibility is universal. Purchase the DSC ACCK-1NT accessory kit from Alarm Grid.
Description
The DSC ACCK-1NT is a bundled accessory kit that includes some important items for getting a wired system up and running. The kit comes with a battery, a siren, and an RJ31X jack set. This can be useful for building a security system when you are starting from scratch with few accessories.
The backup battery is a DSC BD4-12 Battery, which has specifications of 12V, 4Ah. This is ideal for keeping a hardwired security system running in the event of an electrical outage. Adding a backup battery will also prevent the system from displaying any low-battery trouble conditions. Most hardwired alarm panels already come with a battery harness for properly connecting. No harness is included with the kit. Make sure to observe polarity when connecting the battery.
Next up is the DSC SD-15WULF Siren. This is a 15 Watt dual-tone hardwired siren that can easily connect with the bell terminals on the panel. There are three (3) wires coming from the siren, but you will only use two (2) of them. The black wire will always go to the negative (-) bell terminal. Then, either the red wire or the yellow wire will go to the positive (+) bell terminal. The red wire will produce a fluctuating warble sound, while the yellow wire will produce a steady, continuous tone.
Last is the RJ31X jack set. The set includes the RJ31X jack and a prepared telephone cord. This is used for setting a panel up with phone line monitoring service. When you go to use the telephone, the RJ31X will "release" the phone line from the system so that it can be used by the phone. If an alarm occurs, the system will use a relay to seize the phone connection so that it can dial-out to the central station. This is a very important component of a POTS security system.
Brand: DSC
Honeywell VISTA-50P
Alarm Control Panel
List Price: $634.00
Our Price: $465.99
Honeywell VISTA-15P
Alarm Control Panel
List Price: $178.00
Our Price: $131.99
Honeywell VISTA-20P
Wired Alarm Control Panel
List Price: $220.00
Our Price: $162.99
* Based on a 10% APR with 12 months financing. APR's will vary between 10% - 30% based on credit score and various factors.