DSC EV-DW4917
Wireless Recessed Door Contact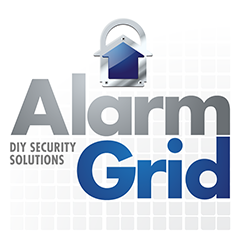 The DSC EV-DW4917 is a wireless recessed door contact that works with the DSC Impassa and DSC PowerSeries Systems. It is appropriate for installations where aesthetics are a concern. It operates at a frequency of 433 MHz. Purchase the DSC EV-DW4917 recessed door contact from Alarm Grid.
Description
The DSC EV-DW4917 Recessed Door Contact is a 433 MHz sensor designed for use with the DSC Impassa and DSC PowerSeries Alarm Systems. It is installed inside a hole that is drilled into a door frame. This hides the sensor from plain view, making it great for discreetly monitoring a door.
The sensor operates in a similar manner to that of other door contacts. The device includes a sensor and a rare earth magnet. The sensor is installed inside the door frame, and the magnet is installed inside the door itself. For best performance, the magnet should be installed in close proximity to the sensor. When the door is opened, the magnet will separate from the sensor. The sensor will recognize this and send an alert to the system to perform the programmed response.
Although the sensor is designed primarily for use with doors, it can also be installed inside a window. The device features an access cap (flanged or non-flanged) so that it can be easily accessed once installed. The device can be screw-mounted or press-fit for the installation. The device operates using a CR2 lithium battery that lasts for about 5 to 8 years with typical use. The battery can easily be replaced by the end user when needed.
Brand: DSC
* Based on a 10% APR with 12 months financing. APR's will vary between 10% - 30% based on credit score and various factors.