DSC SCW9057DMK
Desktop Stand for Impassa Alarm System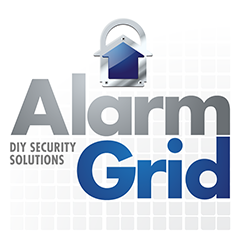 The Impassa Desktop Stand allows for a tools-free installation of the DSC Impassa System. By using this device, you can prop-up your Impassa on a desk or a table. This will prevent you from having to mount the system to a wall and drill any holes. Buy the desktop stand for your DSC Impassa here.
This product has been discontinued and is no longer in stock.
Description
The DSC SCW9057DMK is a desk mount stand for a DSC Impassa Security System. Using a desk mount is great for self-installations. This handy device will let you position the Impassa Panel upright on a table or desk, without having to mount the system to the wall. It is super easy to apply.
This is the perfect accessory to use if you don't want to drill holes and mount your DSC Impassa Alarm System to the wall. You can even move your Impassa around to bring it to a more convenient location as needed. This handy desk mount measures in at 5.51"L x 8.93"W x 1.65"H. It weighs 2.04 pounds. It is designed for use with DSC Impassa Systems only.
Brand: DSC
DSC SCW457AATNT
Impassa with AT&T 3G Alarm.com Cellular Communicator, No Transformer
DSC SCW457AVZNT
Impassa Security System with Alarm.com Verizon CDMA Cellular Communicator, No Transformer
DSC SCW45TAAT
Impassa w/ Z-Wave Ready, AT&T Cellular Communicator
* Based on a 10% APR with 12 months financing. APR's will vary between 10% - 30% based on credit score and various factors.