DSC WT4911B
2 Way Wireless Outdoor Siren With Blue LED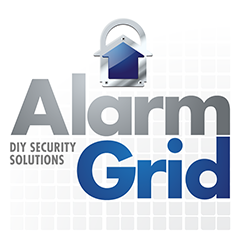 The DSC WT4911B is a wireless outdoor siren designed for use with DSC Impassa and DSC PowerSeries Alarm Systems. It produces sounds of up to 100 dB, and it is fully weatherproof with an IP34 rating to stand up to any environment. Purchase the DSC WT4911B Wireless Siren from Alarm Grid.
Description
The DSC WT4911B Wireless Outdoor Siren provides a quick and easy way to increase the volume of your alarm system. The device produces sounds of up to 100 dB, which is about as loud as a motorcycle. The device also has a blue LED strobe light for providing visual indication of an alarm.
Installing and providing power to a hardwired siren can prove to be a difficult task for an end user. But with a wireless siren like the DSC WT4911B, the set up process is made significantly easier. Thanks to its IP34 rating, the device can stand up to the rain, dust and sunlight that is present in an outdoor environment. This makes it ideal for alerting people across the property to a burglary or a fire.
When used with a WT5500 Keypad, the WT4911B will provide the current temperature using its temperature sensor. This way, a user can conveniently check the WT5500 to see the current temperature. The siren also includes a tamper switch to let the system know if anyone tries to open up or disable the WT4911B Siren. The device is powered using a lithium D cell battery that provides it with an average life of 2 to 3 years.
Brand: DSC
* Based on a 10% APR with 12 months financing. APR's will vary between 10% - 30% based on credit score and various factors.