Honeywell 5800PIR-OD2
Wireless Outdoor Motion Detector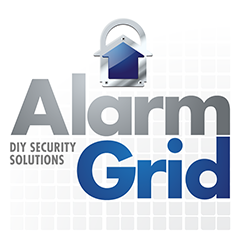 The Honeywell 5800PIR-OD2 is a wireless outdoor motion detection sensor with an adjustable range of up to 40 feet. seven (7) selectable horizontal settings, pulse count sensitivity adjustment, and a 180° field of view. A built-in bug guard keeps out pests. Buy the Honeywell 5800PIR-OD2 here.
Description
The Honeywell 5800PIR-OD2 Wireless Outdoor Motion Detector provides an effective option for detecting movement or activity outdoors. The all-weather IP54 device is suitable for use in nearly any environment, and it offers a coverage area of 30 feet by 40 feet, with a 180° field of view.
As a Honeywell 5800 Series Sensor, the Honeywell 5800PIR-OD2 can work with a wide selection of security systems, including the Honeywell LYNX Touch Panels, the Honeywell Lyric, the Honeywell VISTA Panels with an added wireless receiver, the 2GIG Panels, and the 345 MHz Qolsys IQ Panel 2 Plus. The sensor can be auto-enrolled with most panels quite easily. It offers an RF transmitting range of 200 nominal feet. As an outdoor sensor, the device features a bug guard to keep out insects and other pests.
The detection range of the 5800PIR-OD2 is adjustable up to 40 feet, and it has seven (7) selectable horizontal detection settings. The vertical detection area can also be adjusted. The device utilizes white light immunity from bright light sources like low sunlight and headlights to ensure that movement is detected in any environment. The motion sensor uses passive infrared (PIR) technology to detect movement. This involves looking for the changes in infrared (IR) energy presented from people, objects, and animals.
It is important to note that the Honeywell 5800PIR-OD2 does not offer pet immunity. However, it does offer PIR pulse count sensitivity adjustment settings, allowing for six (6) selectable options. The sensor is set to Medium sensitivity by default. The Honeywell 5800PIR-OD2 also offers anti-mask protection and a tamper switch to prevent others from disabling the unit. The device it suitable for both wall and pole mounting. An LED light allows a user to easily walk test the device. The sensor uses two (2) lithium AA batteries for power. The device measures 8"L x 3.2"W x 4.3"D.
Specifications
Device Type: Wireless Outdoor PIR Motion Sensor
Operating Frequency: 345 MHz
RF Transmitting Range: 200 Feet Nominal
Detection Technology: Passive Infrared (PIR)
Detection Range: Maximum 30' by 40'
Field of View: 180°
Horizontal Detection Settings: Seven (7)
Batteries: Two (2) AA Batteries
Battery Life: Four (4) Years Average
Other Features: White Light Immunity, Tamper Switch, Bug Guard, Adjustable Pulse Count, Horizontal & Vertical Detection Adjustments, LED Walk Test Light
Dimensions: 8"L x 3.2"W x 4.3"D
Brand: Honeywell
Honeywell Lyric Alarm System
Encrypted, HomeKit, Wireless Security System
List Price: $500.00
Our Price: $266.99
Honeywell L5210PK-WIFI
Wireless Security System w/ IP Communicator, 3 Door/Window Sensors
List Price: $654.00
Our Price: $315.99
Honeywell L7000PK10-LTE-A
AT&T Cellular Security System w/ 10 Door/Window Sensors
List Price: $999.00
Our Price: $545.99
* Based on a 10% APR with 12 months financing. APR's will vary between 10% - 30% based on credit score and various factors.