Honeywell CELL-EXTST
AlarmNet External Antenna Adapter Cable for Lyric Controller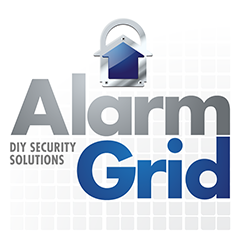 The Honeywell CELL-EXTST External Antenna Adapter Cable allows antenna kits to work with the Lyric AlarmNet Cellular Communication Modules. This is important for extending the range of a cellular radio while still allowing it to work with Total Connect 2.0. Buy the Honeywell CELL-EXTST here.
Description
Using a cellular antenna is often a great way to improve the signal strength for an alarm system. For the Honeywell Lyric, the Honeywell CELL-ANTU is often the preferred option. But if the Cell-ANTU is not powerful enough, a strong antenna and this CELL-EXTST adapter cable might be needed.
The Honeywell CELL-ANTU Antenna already comes included with a CELL-EXTST for connecting with the Honeywell Lyric Security Panel. But a different cellular antenna will need the CELL-EXTST adapter to connect with the Lyric Cellular Module which uses a TS9 plug. This is important for users who live in an area that requires additional signal boosting beyond what the CELL-ANTU can provide. Sometimes the extra length can make a major difference in ensuring reliable connectivity. A great antenna to pair with this product is the Honeywell CELL-ANT3DB.
Please note that the CELL-EXTST is only the adapter that allows a cellular antenna to work with the Lyric System. It does not include the actual antenna that will boost the cellular signals.
Brand: Honeywell
Honeywell CELL3DB25KT
AlarmNet 25' Antenna Kit
List Price: $220.00
Our Price: $162.99
Honeywell CELL-ANT3DB
AlarmNet Remote Weatherproof GSM Antenna
List Price: $110.00
Our Price: $80.99
Honeywell 7626-25HC
AlarmNet 25' RF Antenna Coax Cable
List Price: $90.00
Our Price: $69.99
* Based on a 10% APR with 12 months financing. APR's will vary between 10% - 30% based on credit score and various factors.