Honeywell Home PROA7DM
Desk Mount for PROA7PLUS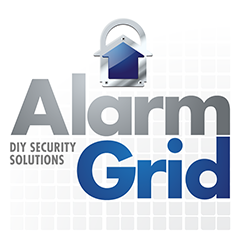 The Honeywell Home PROA7DM is a desk mount for the Honeywell Home PROA7PLUS Alarm Panel from Resideo. By using this desk mount, you can avoid having to drill holes in the wall. A power cable for the Honeywell Home PROA7PLUS comes included with the desk mount. Buy the Honeywell Home PROA7DM.
Description
The Honeywell Home PROA7DM serves as the desk mount for the Honeywell Home PROA7PLUS. Using this desk mount will eliminate the need to mount the panel on the wall, which negates the requirement for drilling holes. Desk mounts are often the preferred option for DIY installers due to their ease of use. This option is particularly attractive to users who are installing in apartments or other rental properties. Along with the ease of installation, comes the ease of panel removal allowing the user to quickly move the panel to a new location when necessary.
With its design, the Honeywell PROA7DM has been built specifically to fit the Honeywell Home PROA7PLUS Alarm Panel. The desk mount will keep the system positioned upright on a table or desk for regular use. You can adjust the positioning angle to either 30° or 60° depending on how you want to display the panel. Also included is an eight (8) foot PROA7PLUS power cable. This will make it easy for proving power to the Honeywell Home PROA7PLUS System.
Specifications
Device Type: Security System Desk Mount
Compatibility: Honeywell Home PROA7PLUS
Position Angle: 30° or 60°
Power Cable: 8 Feet
Indoor/Outdoor Use: Indoor Use Only
Tools Required: None
* Based on a 10% APR with 12 months financing. APR's will vary between 10% - 30% based on credit score and various factors.