Honeywell Home PROSIXMINI2 Magnets
10-Pack Magnets for PROSIXMINI2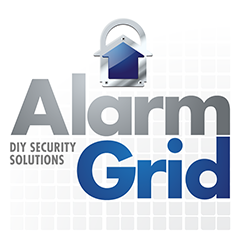 The PROSIXMINI2 Magnets are used with the PROSIXMINI2 Door/Window Sensors. Opening the door or window causes the magnet to separate from the sensor. This will have the sensor send a fault signal to the ProSeries Alarm Panel, and the system will respond accordingly. Buy PROSIXMINI2 Magnets here.
Description
Anyone needing replacement magnets for PROSIXIMIN2 Door/Window Contact Sensors can purchase the MINIMAGBRN (Brown) or MINIMAGBLK (Black) replacement magnets. Each order comes with ten (10) replacement magnets. Please note that no door and window sensors are included with this product.
Door and window sensor magnets are typically installed on the moving portion of doors and windows. A magnet will be placed alongside a sensor, which is installed on the frame for a door or window. When the door or window is opened, the magnet will separate from the sensor, which then causes the sensor to transmit a fault signal to the alarm panel. The system then responds based upon the programming settings for that zone.
The stock magnets that normally come with PROSIXMINI2 Sensors are white in color. However, the magnets available here are Brown or Black. This can be great for achieving a more aesthetically pleasing installation, especially if the magnets are being mounted on brown or black surfaces. The magnets will blend-in more easily and be less noticeable, which can be very important for many users who don't want their sensors sticking out in an obvious fashion. Even if your existing magnets work well, you might get this replacement anyway, just for the change in color.
Each order comes with ten (10) magnets that are either Brown or Black in color. These magnets are specifically designed for use with the PROSIXIMINI2 Sensors. However, you should also be able to use these magnets with door/window sensors that are of a similar size as the PROSIXMINI2 Sensors. For reference, these sensors have dimensions of 2.9"L x 1.15"W x 0.75"D (73.66mmL x 29.21mmW x 19.05mmD). For best results, please observe the maximum magnet spacing gap of 1.15" on non-metal surfaces. Metal surfaces will have a smaller magnet spacing gap.
Specifications
Product Type: Replacement D/W Sensor Magnets
Compatibility: Honeywell Home PROSIXMINI2
Color Options: Brown (MINIMAGBRN), Black (MINIMAGBLK)
Quantity: Ten (10) Magnets Per Order
Magnet Spacing Gap: 1.15"(29.21mm) for Non-Metal Surfaces
Install Type: Surface-Mount
Operating Temperature: 32°F to 122°F (0°C to 50°C)
Operating Humidity: 5% to 95%, Non-Condensing
Indoor/Outdoor Use: Indoors Only
Brand: Honeywell Home Resideo
Honeywell Home PROSIXMINI2
Encrypted Wireless Door/Window Contact Sensor
List Price: $30.00
Our Price: $23.99
* Based on a 10% APR with 12 months financing. APR's will vary between 10% - 30% based on credit score and various factors.