Interlogix HDX135Z
Wireless Rate-of- Rise Heat & Freeze Sensor, 135F Degrees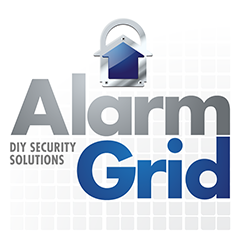 The Interlogix HDX135Z is a rate of rise heat detector and freeze sensor. The device is used for detecting extremely high temperatures that indicate the presence of a fire. It will activate upon detecting a temperature rising at a rate of 12° Fahrenheit in a minute. Buy the HDX135Z here.
Description
The Interlogix HDX135Z is a property safety device that detects for unusual rises in temperature that indicate the presence of a fire. The device responds upon sending a temperature increase of 12 degrees Fahrenheit in a minute or a fixed temperature of 135 degrees Fahrenheit or higher.
The device communicates at a frequency of 319.5 MHz, allowing it to be used with compatible Qolsys and Interlogix/GE Alarm Systems. In addition to serving as a heat sensor, the device can also be used as a freeze sensor. In that application, the sensor will activate upon sensing a temperature of 41°F or lower. It will restore upon detecting a temperature of 50°F or higher.
The HDX135Z is best used as a fire-detection sensor in areas where a smoke detector is not appropriate. This can include dusty environments such as garages and attics. They are also great for kitchens, where smoke may be produced from cooking. Since heat rises, the device is best placed high up on the wall where it can accurately detect changes in temperature. The device is powered using a lithium CR123A 3V battery, and it can be tested using a portable hair dryer.
Brand: Interlogix
Qolsys IQ Panel Telefonica
7" Security Panel w/ Z-Wave, Telefonica Cell Communicator
List Price: $724.00
Our Price: $470.99
Qolsys IQ Panel Rogers
7" Security Panel w/ Z-Wave, Rogers Cell Communicator
Qolsys IQ Panel 2 Verizon LTE
7" Security Panel w/ Z-Wave-ready, Verizon Cell Communicator
* Based on a 10% APR with 12 months financing. APR's will vary between 10% - 30% based on credit score and various factors.