Mier BW-SL14126C
Polycarbonate See-Through Enclosure 14"L x 12"W x 6"D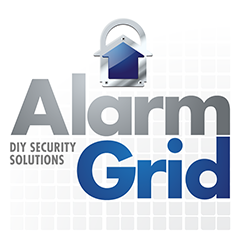 The Mier BW-SL14126C is a polycarbonate electrical enclosure used to house security equipment, accessories, and other components. This protects the equipment against vandalism and environmental conditions. This enclosure measures 14"L x 12"W x 6"D. Buy the Mier BW-SL14126C here.
Description
The Mier BW-SL14126C Polycarbonate Enclosure protects your security system equipment or accessories from vandalism and environmental damage. The enclosure can house hardwired alarm panel boards, wired to wireless converters, or wireless receivers. It is suitable for use indoors or outdoors.
Protective enclosures for alarm systems prevent others from tampering with the equipment, and they give you a convenient spot to store a bulky backup battery. There are some key advantages to using a polycarbonate plastic enclosure like the Mier BW-SL14126C. Unlike metal, polycarbonate does not block or disrupt wireless RF signals. As a result, polycarbonate enclosures are ideal for housing the wired to wireless converters and wireless receivers that should not usually be housed inside metal enclosures. And you can feel confident in knowing that your polycarbonate enclosure won't become damaged if left outside.
The clear front door of the Mier BW-SL14126C is transparent so that you can see any LED lights or other activity that occurs inside. The polycarbonate material is proven to protect against UV light that can slowly damage the interior equipment over time. The Mier BW-SL14126C is UL and cUL Listed, NEMA Rated (Outdoor Type 2, 3, 3R, 3S, 4, 4X, 5, 13), and it measures 14"L x 12"W x 6"D.
Specifications
Product Type: Protective Enclosure
Material: Polycarbonate Plastic
See-Through: Yes
Weather Resistant: Yes
UV Light Protection: Yes
Outdoor Use: Yes
Certifications: NEMA Rated (Outdoor Type 2, 3, 3R, 3S, 4, 4X, 5, 13), UL Listed, cUL Listed
Dimensions: 14"L x 12"W x 6"D
Brand: Mier Products
Honeywell 5800C2W
9-Zone Wired to Wireless Converter, Certified Refurbished
Resolution Products RE508X
Universal Wired to Wireless Converter
List Price: $194.00
Our Price: $126.99
2GIG TAKE1e-345
Encrypted Wired to Wireless Takeover Module
List Price: $102.00
Our Price: $66.99
* Based on a 10% APR with 12 months financing. APR's will vary between 10% - 30% based on credit score and various factors.