Qolsys IQ Flood-S
Wireless Flood Sensor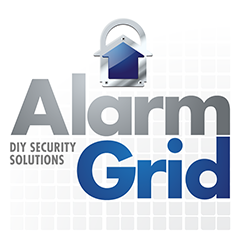 The Qolsys IQ Flood-S is a 319.5 MHz wireless flood sensor. The device is used to detect water leaks and flooding events and report them to a security system. It is excellent for the use with the Qolsys IQ Panel 2. Purchase the Qolsys Flood-S Wireless Flood Sensor from Alarm Grid.
Description
If you need a wireless 319.5 MHz flood sensor, then the Qolsys IQ Flood-S is for you! The sensor can be placed at the base of water heaters, washing machines, sinks, and toilets to monitor for leaks. It can also be placed in areas that are prone to flooding as a monitoring device.
Detecting a flood or a leak early is the key to preventing costly water damage, which can be thousands of dollars. With a flood sensor like the Qolsys IQ Flood-S, you can get an alert from your system early, before major damage occurs. This sensor is also nicely paired with the Alarm.com ADC-SWV100, which is a smart water valve that you can use to shut off the flow of water remotely.
The design of the Qolsys IQ Flood-S is quite simple. The sensor is attached to a 6-foot long cord with a probe for detecting liquid. The metal probe is what actually responds to the water, so you want that positioned accordingly on the floor or in whatever spot is being monitored for leaks. The sensor must be enrolled with a 319.5 MHz wireless alarm panel.
As a 319.5 MHz sensor, the Qolsys IQ Flood-S works nicely with the 319.5 MHz Qolsys IQ Panel 2 Plus and the original IQ Panel 2. When used with these systems, the sensor will utilize Qolsys S-Line Rolling Code Encryption for enhanced wireless security. The sensor can also be paired with other 319.5 MHz systems, such as those from Interlogix, but it only uses S-Line Encryption with the IQ2 and IQ2+.
The Qolsys IQ Flood-S has a wireless signal range of roughly 600 feet in an open air environment. It can transmit signals for tamper & tamper restore, alarm & alarm restore, and low-battery. The sensor uses two (2) lithium CR2032 coin batteries for power. It has an operating temperature of 14°F to 122°F. It uses a Unique Code ID for security purposes. Double-sided foam tape comes included for mounting the sensor. The sensor measures 2.5"L x 1"W x 0.5"D. Note that this sensor is model number QS5536-840 from Qolsys.
Specifications
Device Type: Wireless Flood Sensor
Operating Frequency: 319.5 MHz
Wireless Range: 600 Nominal Feet
Water Detection Probe: Attached w/ 6-Foot Cord
Signal Outputs: Tamper & Tamper Restore, Alarm & Alarm Restore, Low-Battery
Supervisory Interval: 70 Minutes
Batteries: Two (2) Lithium CR2032 Coin Batteries
Mounting Hardware: Double-Sided Foam Tape (Included)
Dimensions: 2.5"L x 1"W x 0.5"D
Operating Temperature: 14°F to 122°F
Brand: Qolsys
Qolsys IQ Panel Telefonica
7" Security Panel w/ Z-Wave, Telefonica Cell Communicator
List Price: $724.00
Our Price: $539.99
Qolsys IQ Panel 2 Plus 319.5 MHz AT&T-LTE 10-1 System Kit
Alarm System Kit w/ 10 Door/Window Sensor & 1 Motion
Qolsys IQ Panel 2 Plus 319.5 MHz AT&T-LTE 3-1 Kit
Alarm System Kit w/ 3 Door/Window Sensor & 1 Motion
* Based on a 10% APR with 12 months financing. APR's will vary between 10% - 30% based on credit score and various factors.