Resolution Products RE101
319.5 MHz Wireless Door and Window Sensor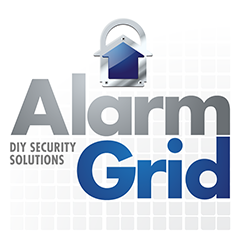 The Resolutions Products RE101 is a wireless 319.5 MHz door and window contact sensor. It works with a variety of systems, including the 319.5 MHz Qolsys IQ Panel 2 Plus, the original Qolsys IQ Panel 2, and the Interlogix Simon Systems. Buy the Resolution Products RE101 from Alarm Grid.
Description
The Resolution Products RE101 is a wireless door and window sensor that communicates at 319.5 MHz. This makes it compatible with the 319.5 MHz Qolsys IQ Panel 2 Plus, the original IQ Panel 2, the Interlogix Simon Panels, and nearly any other system that supports the 319.5 MHz frequency.
Operation of the RE101 is very simple. The device consists of two parts. There is a larger sensor and a smaller magnet. The sensor is placed on the door or window frame, while the magnet is placed on the moving portion of the door or window. Opening the door or window will cause the magnet to separate from the sensor. This will release a metal reed switch inside the sensor and let it know to alert the system.
The RE101 can also operate as a wireless transmitter for two (2) hardwired contacts. The reed switch and the outer terminal zone are auto-enrolled by activating the tamper switch, while the inner terminal zone is auto-enrolled by holding down the tamper switch while the battery in installed. The sensor uses a single lithium CR123A battery for power. A fault will occur once the magnet is one (1) inch or further away from the sensor. However, it is advised that the sensor be positioned as close to the magnet as possible when the door or window is closed. The sensor measures 3.3"L X 1.4"W x 1.1"D. The sensor can be mounted using screws or double-sided foam tape.
Specifications
Product Type: Wireless Door & Window Contact
Wireless Frequency: 319.5 MHz
Maximum Magnet Spacing Gap: 1 Inch
Battery: One (1) Lithium CR123A Battery
Operating Temperature: 0°F to 120°F
Dimensions: 3.3"L x 1.4"W x 1.1"D
Cover Tamper: Yes
Auxiliary Input: Yes (2)
Expected Battery Life: 10-15 Years
Brand: Resolution Products Interlogix
Qolsys IQ Panel Telefonica
7" Security Panel w/ Z-Wave, Telefonica Cell Communicator
List Price: $724.00
Our Price: $539.99
Qolsys IQ Panel 2 Plus 319.5 MHz AT&T-LTE 10-1 System Kit
Alarm System Kit w/ 10 Door/Window Sensor & 1 Motion
Qolsys IQ Panel 2 Plus 319.5 MHz AT&T-LTE 3-1 Kit
Alarm System Kit w/ 3 Door/Window Sensor & 1 Motion
* Based on a 10% APR with 12 months financing. APR's will vary between 10% - 30% based on credit score and various factors.