Resolution Products RE109
319.5 MHz Wireless Glass Break Detector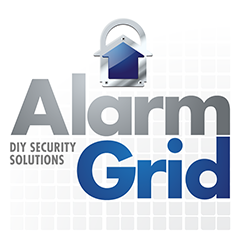 The Resolution Products RE109 is a 319.5 MHz wireless glass break detector. It features an omni-directional microphone for detecting glass break events in any direction. It is great for monitoring windows and other glass fixtures. Buy the Resolution Products RE109 from Alarm Grid.
Description
The Resolution Products RE109 Wireless Glass Break Sensor is a 319.5 MHz glass break detection sensor that will work with the 319.5 MHz Qolsys IQ Panel 2 Plus, the original IQ Panel 2, and the Interlogix Simon Panels. It uses an omni-directional microphone to detect glass break events.
Glass break sensors like the RE109 are used for monitoring windows and other glass fixtures for forced entry or any other breakages. The RE109 is designed to detect glass break events from up to 25 feet away. A direct line of sight for any glass being monitored is required. Multiple windows can be monitored if the sensor is placed strategically. The sensor should be placed at least 3.3 feet away from any glass structure that is being monitored.
An LED light on the RE109 shows when the device has been activated. The device includes an enrollment button, which is only used for enrolling. A single lithium CR123A battery is used for power. Expected battery life is four (4) to six (6) years. The sensor includes a tamper switch, and it will alert the system whenever the sensor is opened up. The sensor measures in a 3.13"L x 4.25"W x 1.70"D. The sensor is tested using an Interlogix/GE 5709C Shatter Series Tester.
In addition to glass break detection, the RE109 can also be programmed to a second zone with a separate device ID to serve as a wireless transmitter for a single Normally Closed wired contact. To enroll the primary glass break detection zone, simply press the device enrollment button with the system in its auto-enrollment mode. The second zone is learned-in by holding down the device's enrollment button, while applying power to the sensor by inserting the device battery.
Specifications
Sensor Type: Wireless Glass Break Detector
Operating Frequency: 319.5 MHz
Microphone: 360-Degree Omni-Directional
Coverage Area: 3.3 Feet to 25 Feet Away (Requires Direct Line-of-Sight)
Auxiliary Input: Yes
LED Light: Yes
Battery: Lithium CR123A
Battery Life: About 4 to 6 Years
Dimensions: 3.13"L x 4.25"W x 1.70"D
Qolsys IQ Panel Telefonica
7" Security Panel w/ Z-Wave, Telefonica Cell Communicator
List Price: $724.00
Our Price: $470.99
Qolsys IQ Panel 2 Plus 319.5 MHz Verizon-LTE 3-1 Kit
Wireless Alarm System, 3 Door/Window Sensors & 1 Motion Sensor
List Price: $880.00
Our Price: $397.99
Qolsys IQ Panel 2 Plus 319.5 MHz Verizon-LTE 10-1 Kit
Alarm System Kit w/ 10 Door/Window Sensor & 1 Motion
List Price: $900.00
Our Price: $474.99
* Based on a 10% APR with 12 months financing. APR's will vary between 10% - 30% based on credit score and various factors.