STI EP121007-T
EnviroArmour Polycarbonate See-Through Enclosure 12"H x 10" W x 7" D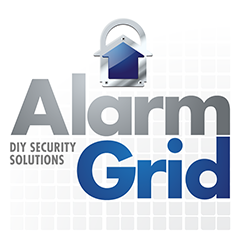 The STI EP121007-T is a polycarbonate plastic enclosure for wired alarm panels, wireless receivers, and wired to wireless system converters. The polycarbonate material does not interfere with wireless RF transmissions. It is suitable for use outdoors. Buy the STI EP121007-T Enclosure here.
Description
The STI EP121007-T EnviroArmour Polycarbonate Enclosure protects equipment against weather, vandalism, and other damage. It is commonly used to secure wired alarm panel boards, wired to wireless system converters, and wireless receiver units. It can be used in an outdoor environment.
You will often find wired alarm panels housed inside metal enclosures. The purpose of these enclosures is to prevent tampering and to give the backup battery a place to rest. The advantage to a polycarbonate plastic enclosure like the STI EP121007-T is that the material does not disrupt or block wireless RF signals. This makes it suitable for housing equipment like wired to wireless converters and wireless receivers. Additionally, the polycarbonate material will not become damaged if left outside and exposed to the elements. It is very strong and impact-resistant.
The STI EP121007-T is proven to protect equipment against damage caused by vandalism and inclement weather. This material is also resistant to harmful UV light that can slowly damage equipment over time. The removable tinted hinged door is translucent see-through, allowing the user to monitor the inside for activity, including any troubleshooting LED lights. The structure is rated UL50 Type 3R, 4, 4X, 6P, 12, IP66, and its UL and cUL Listed.
Specifications
Product Type: Protective Enclosure
Material: Polycarbonate Plastic
See-Through: Yes
Weather Resistant: Yes (IP66)
UV Light Protection: Yes
Outdoor Use: Yes
Certifications: UL50 Type 3R, 4, 4X, 6P, 12, IP66, UL Listed, cUL Listed
Dimensions: 12"H x 10" W x 7" D
Brand: STI
2GIG TAKE-345
Super Switch Wired to Wireless Takeover Module
List Price: $88.00
Our Price: $57.99
Resolution Products RE508X
Universal Wired to Wireless Converter
List Price: $160.00
Our Price: $111.99
2GIG TAKE1e-345
Encrypted Wired to Wireless Takeover Module
List Price:
Our Price: $57.99
* Based on a 10% APR with 12 months financing. APR's will vary between 10% - 30% based on credit score and various factors.