STI EP141207-T
EnviroArmour Polycarbonate See-Through Enclosure 14"H x 12"W x 7"D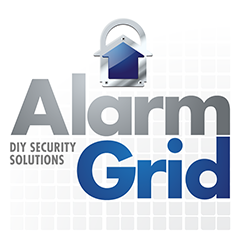 The STI EP141207-T is a tough and durable polycarbonate plastic enclosure used for housing wired alarm panels and other sensitive equipment. The enclosure measures 14"H x 12"W x 7"D, and it is translucent so that you can see inside activity. Buy the STI EP141207-T Enclosure from Alarm Grid.
Description
The STI EP141207-T EnviroArmour Polycabonate Enclosure is used to house and secure wired alarm control panel circuit boards and other sensitive equipment that should not be left out exposed in the open. The enclosure measures 14"H x 12"W x 7"D. It is suitable for outdoor usage if needed.
Traditionally, hardwired alarm panels are housed in metal enclosures. But metal enclosures are not suitable for devices like wired to wireless converters and wireless receivers, because the metal material can disrupt wireless RF signals and reduce range. This is not a concern for polycarbonate plastic enclosures like the STI EP141207-T, and they represent a great option for housing devices that transmit and/or receive wireless signals.
Like any dedicated enclosure, the STI EP141207-T protects against vandalism and damage caused by environmental conditions. The polycarbonate material is resistant to weather and UV light, which is crucial if being used outside. The enclosure has a removable tinted hinge door, and its translucent see-through so that you can see any important activity inside, such as LED lights for troubleshooting and/or determining current status. It is rated UL50 Type 3R, 4, 4X, 6P, 12, IP66, and its UL and cUL Listed.
Specifications
Product Type: Protective Enclosure
Material: Polycarbonate Plastic
See-Through: Yes
Weather Resistant: Yes (IP66)
UV Light Protection: Yes
Outdoor Use: Yes
Certifications: UL50 Type 3R, 4, 4X, 6P, 12, IP66, UL Listed, cUL Listed
Dimensions: 14"H x 12"W x 7"D
Brand: STI
2GIG TAKE-345
Super Switch Wired to Wireless Takeover Module
List Price: $88.00
Our Price: $57.99
Resolution Products RE508X
Universal Wired to Wireless Converter
List Price: $160.00
Our Price: $111.99
2GIG TAKE1e-345
Encrypted Wired to Wireless Takeover Module
List Price:
Our Price: $57.99
* Based on a 10% APR with 12 months financing. APR's will vary between 10% - 30% based on credit score and various factors.