Interlogix TX+2WAYFOB
Two-Way Encrypted Wireless Key Fob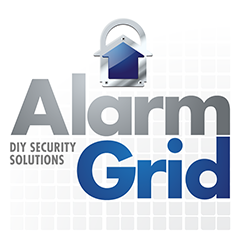 The Interlogix TX+2WAYFOB is a wireless key fob that utilizes encryption when paired with an Interlogix XTi-5i System. It can also be paired with other 319.5 MHz systems as a non-encrypted device. It is great for arming, disarming, and triggering a panic. Buy the Interlogix TX+2WAYFOB here.
Description
The Interlogix TX+2WAYFOB is an encrypted wireless key fob designed for use with the Interlogix Simon XTi-5i Alarm System. It can also be used as a non-encrypted for for virtually any system that accepts the 319.5 MHz frequency. This includes the 319.5 MHz Qolsys IQ Panel 2 Plus model.
When paired with an Interlogix Simon XTi-5i, the panel will utilize encrypted 2-way wireless communication. By using the fob with this system, a tri-color LED (red, green, yellow) on the fob will indicate successful or unsuccessful acknowledgement by the panel. The wireless encryption used by this fob makes it virtually impossible for others to hack or takeover. When used with a non-encrypted 319.5 MHz system, the fob will merely display a red LED to indicate that a transmission was sent.
This is a four (4) button key fob with buttons for Arming, Disarming, triggering a specific panel function (e.g. automation), and triggering an auxiliary panic. It has a compact and sleek design with durable silk-screened button labels. The device has a 10-year battery life with typical use, and it uses a CR2450 coin battery. A low-battery warning will let you know when the battery needs to be replaced. The key fob has dimensions of 2.25"L x 1.25"W x 0.5"D.
Specifications
Frequency: 319.5 MHz
Encryption: Yes (Simon XTi-5i Only)
Buttons: Arming, Disarming, Automation, Panic
LED Light: Yes (red, yellow, green)
Battery: CR2450 Coin Battery
Battery Life: Approximately 8 Years
Dimensions: 2.25"L x 1.25"W x 0.5"D
Brand: Interlogix
Qolsys IQ Panel Telefonica
7" Security Panel w/ Z-Wave, Telefonica Cell Communicator
List Price: $724.00
Our Price: $470.99
Qolsys IQ Panel Rogers
7" Security Panel w/ Z-Wave, Rogers Cell Communicator
List Price: $560.00
Our Price: $349.99
Qolsys IQ Panel 2 Verizon LTE
7" Security Panel w/ Z-Wave-ready, Verizon Cell Communicator
* Based on a 10% APR with 12 months financing. APR's will vary between 10% - 30% based on credit score and various factors.