WBOX 0E-SIRENSTRO
Indoor/Outdoor Tamperproof Siren/Strobe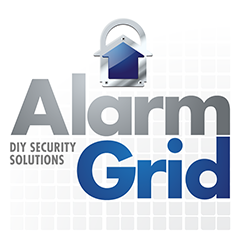 The WBOX 0E-SIRENSTRO is an indoor/outdoor siren with a built-in strobe light for providing visual indication of an alarm. The module operates at 101 dB, and its weather-resistant design keeps it working in all settings. It is a single gang mount. Buy the WBOX 0E-SIRENSTRO from Alarm Grid.
Description
The WBOX 0E-SIRENSTRO provides an effective hardwired siren and strobe combination in one convenient device. The siren is single tone, and it has a tamper switch that monitors for attempts to disable the device. The red strobe light provides a visual indication for burglary and fire alarms.
As a siren, the WBOX 0E-SIRENSTRO can produce sounds of up to 101 dB. This is generally suitable for small to medium sized buildings. It is built from high impact plastic, and its weather-resistant design makes it good for both indoor and outdoor use. The device installs as a single gang mount, which is very convenient for the installer. The strobe uses high intensity LED lights to provide clear visual indication of alarms. The device measures 4.81"L x 1.75"W x 2.88"H. It weighs 3.7 ounces.
Brand: WBOX
* Based on a 10% APR with 12 months financing. APR's will vary between 10% - 30% based on credit score and various factors.