Winland WBTX345
Honeywell, 2GIG Compatible Wireless Flood Sensor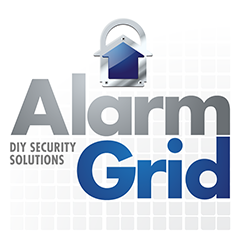 The Winland WBTX345 is a wireless WaterBug flood sensing probe connected to a 345 MHz wireless transmitter. The water sensing probe can be mounted horizontally or vertically in relation to the area to be monitored. Buy the Winland WBTX-345 here!
Description
The Winland WBTX345 is a wireless WaterBug flood sensing probe connected to a 345 MHz wireless transmitter. The water sensing probe can be mounted horizontally or vertically in relation to the area to be monitored. It is connected to the transmitter by a cable that is 6' (1.8m) in length.
Water leaks cause millions of dollars in damage to homes and businesses each year. More and more, insurance companies are requiring environmental protection, such as what you get with flood and low-temp sensors.This is in addition to burglary and any other type of protection being provided with an alarm system. In exchange for this type of coverage, there is usually a discount associated with the homeowner's or commercial insurance.
The flood sensing probe of the WBTX345 works by indicating an alarm when the two metal prongs of the probe are shorted together by water. This means that if water touches the probe on one side, but not the other, there will be no alarm. However, if water rises enough to bridge the gap between both metal prongs, and this bridge lasts for more than three (3) seconds, then an alarm condition will be signaled to the panel. The probe is constantly sensing for water, and it must get two positive indications within the three (3) second window before an alarm will be activated. The unit will send a restore signal as soon as the water level falls enough to remove the bridge between the two metal prongs.
The WBTX345 is not a stand-alone unit. In order to notify anyone of a flood condition, it must be used in conjunction with an alarm panel such as the Honeywell Lyric, the Honeywell Home PROA7PLUS with a PROTAKEOVER module installed, a 2GIG System, or one of the Qolsys IQ Panel 2 Plus w/AT&T LTE or Qolsys IQ Panel 2 Plus w/Verizon LTE with the 345 MHz legacy RF card. When using this product with a Qolsys panel, be sure that it is a version that supports 345 MHz sensors, as not all Qolsys variations do. You can tell your panel supports 345 MHz sensors if it comes in a box with a Silver band at one end of the box.
The flood sensing probe should be mounted, either horizontally on the floor, or vertically on the wall, in the area where a flood condition is most likely. This includes laundry areas, bathrooms, kitchen sinks or dishwashers, water heaters, and near sump pumps. Concrete can be conductive, so be careful mounting the probe where both prongs can touch concrete, as this could cause a false alarm to occur.
The transmitter should be mounted up away from the area where water will accumulate, as this portion of the sensor should not get wet. the cord between the transmitter and the flood sensor is 6 feet (1.8m) in length. Another thing to look out for when mounting the transmitter is to make sure it is mounted in an area where it can get a signal to the receiver for the alarm panel. Large metal appliances, large mirrors, and metal ductwork are all things that can cause the signal from the transmitter not to reach the receiver and the alarm panel.
You can learn in the transmitter by using a wet piece of cloth to short across the metal prongs on the flood sensor. Holding the cloth in place for more than three seconds should cause the transmitter to send a signal to the alarm panel. Be sure the panel is in the proper programming location for the serial number to be learned into the system when you do this.
Once programming has been completed, exit panel programming, and test again to be sure that the device is functioning as it should be. If your system is monitored, be sure to put it on test with the monitoring station before you begin this process. And once you're finished, be sure to let your monitoring station know that you've added a sensor, and how that sensor should be treated. Consult the installation instructions for your alarm panel to determine what the best zone type or response type is for this sensor. Usually, Alarm Grid recommends that you choose a response that is 24-hour. On Honeywell panels, this may be a Day/Night zone type, a 24-hour monitor zone, or a 24-hour auxiliary zone type.
Specifications
Power: 2 - CR2032 Batteries (included)
Battery Life: Approximately five (5) years
Transmitting Range: 600' (200m) Open Air
Signal Outputs Tamper, Tamper Restore, Alarm, Alarm Restore, Low Battery
Transmitter Frequency: 345 MHz
Supervision Signal Interval: 70 Minutes
RF Peak field strength: Typical 36000 μV/m at 3m
Operating Temperature: 32℉ - 122℉ (0℃ - +50℃)
Cable Length: 6' (1.8m)
Package Weight: .158 lbs (71.6g)
Transmitter Dimensions: 2.71"H x .95"W x .56"D (6.8cm x 2.4cm x 1.4cm)
Probe Dimensions: .7"W x 1.77"L x .38"D (1.7cm x 4.49cm x .96cm)
Probe Mounting: Adhesive or Screws can be used, both provided
Case Material: ABS
Brand: Winland
* Based on a 10% APR with 12 months financing. APR's will vary between 10% - 30% based on credit score and various factors.