2GIG FT6e-345
Wireless Encrypted Flood and Temperature Detector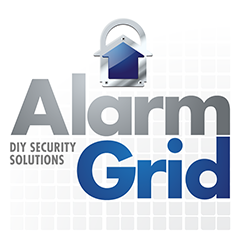 The 2GIG FT6e-345 provides flood and temperature detection for a compatible 2GIG GC2e or GC3e. The sensor utilizes wireless encryption for enhanced wireless security. It uses three (3) programmable loops for setting up flood, freeze, and temperature detection. Buy the 2GIG FT6e-345 here.
Description
The 2GIG FT6e-345 is a wireless flood and temperature detector for 2GIG GC2e and 2GIG GC3e Systems. The sensor is notable for it being operated without the use of a leak detection probe. This makes it super easy for DIY users to set up. It offers both high and low temperature detection.
As both a flood and temperature detector, the 2GIG FT6e-345 is extremely versatile. It uses Loop Numbers when programming, and it will require three (3) system zones for full operation. It is important to note that the 2GIG FT6e-345 uses different Loop Numbers than the original non-encrypted 2GIG FT6-345 Sensor. For the 2GIG FT6e-345, the Loop Numbers are Loop 1 for flood and water leak detection, Loop 2 for high temperature detection, and Loop 3 for freeze detection. If there is a function that you do not wish to us with the 2GIG FT6e-345, you can simply skip programming for that Loop Number.
What is somewhat unique about the 2GIG FT6e-345 is that it does not use a detached probe for flood detection. Instead, it has built-in metal contacts on its top and bottom sides that are placed where leaks are likely be detected. The sensor is simply placed in an area where a leak is likely to occur and programmed with the system. Popular locations for flood sensors like the 2GIG FT6e-345 include behind toilets, underneath hot water tanks, under refrigerators, below sinks, and in basements where a sump pump may fail.
Other aspects about the 2GIG FT6e-345 that make it such an effective sensor include its water-tight housing and its sloping contacts that allow for faster leak detection. No screws or other tools are needed to install, making it perfect for DIY users. It just need to be placed in the desired area and programmed with the system. And as an encrypted 2GIG eSeries Sensor, the device is virtually impossible for others to hack or takeover wirelessly. This makes it an incredibly secure and dependable environmental sensor.
The 2GIG FT6e-345 activates its high temperature sensor upon detecting a temperature of 95°F or higher for three (3) minutes. Its freeze sensor activates at temperatures of 41°F or lower for three (3) minutes. The sensor has a range of roughly 350 nominal feet. It measures in at 2.4" diameter and 1.3" thick. It uses a single CR123A battery for power, and it has an average battery life of five (5) years. The sensor comes with double-sided adhesive foam tape for easy mounting. The sensor is for indoor use only.
Note: The Equipment Code used when programming the 2GIG FT6e-345 is 2065.

Specifications
Device Type: Wireless Encrypted Flood & Temperature Sensor
Compatible Systems: 2GIG GC2e, 2GIG GC3e, 2GIG Edge
Programmable Loops: Three (3)
Loop 1: Flood Detection
Loop 2: High Temperature Detection
Loop 3: Freeze Detection
Flood Detection Contacts: Top & Bottom
Detachable Probe: None
High Temperature Threshold: 95°F or Higher for Three (3) Minutes
Low Temperature Threshold: 41°F or Lower for Three (3) Minutes
Batteries: One (1) Lithium CR123A Battery
Expected Battery Life: Five (5) Years Average
Dimensions: 2.4" Diameter and 1.3" Thick
Package Contents: 2GIG FT6e-345, CR123A Battery, Double-Sided Adhesive Tape, Instruction Manual
Brand: 2GIG
* Based on a 10% APR with 12 months financing. APR's will vary between 10% - 30% based on credit score and various factors.