2GIG GCKIT31GB
Wireless Security System with 3 Door/Window Sensors, 1 Key Fob and 1 Glass Break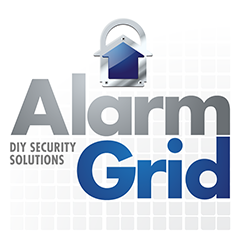 The 2GIG GCKIT31GB kit includes (1) 2GIG CP21-345 Go!Control alarm panel, (3) 2GIG DW10-345 door/window contacts, (1) 2GIG GB1-345 glass break detector, and (1) 2GIG KEY2-345 security key fob.
This product is not sold by Alarm Grid at this time. As an alternative, we recommend:
Description
This is a perfect solution for a small to medium size home or business looking to integrate glass break protection. The Go!Control panel is an all-in-one security system. It is both a touchscreen display keypad and the alarm system brain. The keypad has a loud speaker designed to scare off any intruder. The DW10-345 door/window contacts require a simple surface-mount installation. Generally, these can be used for the entry doors. All of our kits come with a wireless key fob which can be used for single button arming/disarming and panic triggers. It can also be programmed to open and close your garage door with a 2GIG GDR1-345 garage door receiver.
This is Alarm Grid's first wireless security system kit that includes a wireless glass break detector. Glass breaks are a great alternative and/or back up to motion detection. The device uses a finely tuned microphone to process the sound of broken glass. The most common use for glass break detectors is protecting fixed panes of glass such sliding glass doors/windows, bay windows, and sky lights. The glass break detector has a 360 degree detection area and will pick up broken glass anywhere within 15 feet of the sensor.
It's a great kit for any pet owner, whether it be a cat or dog. Although some motion detectors are now "pet immune," there are caveats when it comes to positioning them in stairwells and near furniture where the animals may jump up and down. The glass break detectors offers immediate response to intrusion which often times scares of an intruder before they even step foot into the secured premise.
Keep in mind, communication modules are sold separately. If you are interested in monitoring your 2GIG alarm system you will need to choose a communication path: Internet, Cellular and/or phone (POTS). There is module designed for each form of communication and should be added to this kit at the time of purchase.
Lastly, the kits include the AC1 transformer but do not include any cabling. If you are interested in a finished solution then check out the 2GIG AC2-PLUG which offers a finished cable with male DC connector. This offers easier power cycling and eliminates the need to purchase and customize your own cabling. Otherwise, you will need to custom cable the system using stranded 18 gauge 2 conductor cable (18/2).
Brand: 2GIG
Honeywell 5808W3
Wireless Smoke & Heat Detector
List Price: $110.00
Our Price: $71.99
Honeywell 5875
Wireless Home Automation Lamp Module
List Price: $50.00
Our Price: $38.99
Honeywell 5800RP
Wireless Repeater
List Price: $144.00
Our Price: $93.99
* Based on a 10% APR with 12 months financing. APR's will vary between 10% - 30% based on credit score and various factors.