Alarm.com XT-510-US-VZ
Verizon LTE Communicator for Interlogix Simon Panels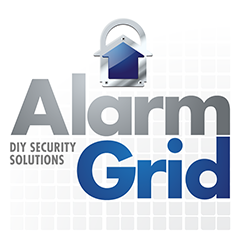 The Alarm.com XT-510-US-VZ is a cellular communicator made for the Interlogix Simon panels that uses the Verizon LTE cellular network.​ Cellular communicators for alarm systems have become the norm, rather than the exception, in recent years. Buy the Alarm.com XT-510-US-VZ Verizon LTE Communicator for Interlogix Simon panels here!
Description
The Alarm.com XT-510-US-VZ is a cellular communicator made for the Interlogix Simon panels that uses the Verizon LTE cellular network. Cellular communicators for alarm systems have become the norm, rather than the exception, in recent years. We are now moving into the era of the LTE cellular communicator for modern alarm systems.
Verizon has a robust and impressive LTE cellular network. Although there are still a few places in the US where cellular service may be spotty, the vast majority of homes and businesses will be covered by either the Verizon network, or the AT&T network. For those people who are in an area where AT&T provides a better signal, we offer the Alarm.com XT-512-US-AT AT&T LTE Communicator or the Alarm.com XT-511-US-AT-LTEUP for customers whose Simon panel has been monitored with Alarm.com before. The cellular communicator you choose for your alarm panel need not use the same cellular carrier that your cell phone uses, though having a good LTE signal on your phone from a particular provider is a good indication that the security system's communicator will also be successful in connecting to that network.
In order to be truly effective, an alarm system needs to be able to send a signal about what is occurring in the location where it's installed, to someone who is outside that location. This can be the end-user, a central station operator, or both. Alarm systems have evolved from being local noise makers, to using copper phone lines for communication, to now using cellular devices. Once a signal is sent those who receive the signal can then take some action to prevent or thwart an intruder, or notify other emergency responders such as the fire department, or emergency medical assistance.
The Alarm.com XT-510-US-VZ installed in an Interlogix Simon Panel unlocks the full potential of that panel. It allows the panel to send alarm system signals through the Alarm.com Network to the home or business owner, and/or to a central station operator. Central stations are centralized locations where alarm signals are received, and then processed by a highly trained operator. They operate 24 hours per day, 365 days per year. The instructions for how to treat each type of signal are stored in their system, and provided to the operator at the time the signal is received. The instructions may be different for each type of signal. In one situation, the authorities may be notified immediately, in another, the homeowner or business owner may be notified first, so that they can confirm if a true emergency exists.

Alarm.com is the company who owns and maintains the servers that these signals are transmitted through. Depending on the plan chosen, when an alarm or other event occurs on the panel, a signal is sent through the cellular communicator to Alarm.com. The server receives the signal and determines where it should be forwarded. If the signal is only forwarded to the end-user, through text, email, or push notification, we call this Self-monitoring. When it is sent to only a central station, we call this central station monitoring. And when signals are forwarded to both the monitoring station and the end-user, we call this Full-monitoring. When Self or Full monitoring is being used, Alarm.com also offers the customer the ability to check the status of their system, arm, disarm, and control automation devices associated with the system from an app or website, from anywhere that has a connection to the internet.

Alarm Grid customers have the option to choose from any of the Gold or Platinum (Self or Full) plans when this communicator is in use. This is because the XT-510-US-VZ is a cellular communicator, therefore the Bronze and Silver plans are not compatible. We also offer a Cellular Alarm Monitoring plan that allows the panel to report signals only to the central station, without any type of remote control, or notifications between the end-user and the panel.
In addition to having the ability to transport alarm system signals using the Verizon LTE Cellular Network, the XT-510-US-VZ is also a Z-Wave Plus Home Automation Controller. There are Lights, Locks, Thermostats, and other types of devices that can be paired with the system. Once paired, these devices can be controlled manually by the user through the Alarm.com app or website. They can also be used in rules and scenes to turn on and off (or dim) based on system events, or schedules. In this way, the user can take full advantage of Alarm.com's Smart Home Automation features. Keep in mind, a Z-Wave Plus controller is backward compatible with a non-plus Z-Wave device, but there are some limits inherent in using both older and newer Z-Wave devices together on the same network. You can read about that here.
Alarm Grid also offers dual-path communicators that are compatible with the Interlogix Simon XT and XTi:
Specifications:
Panel Compatibility: Simon XT version 1.3+ and Simon XTi
Power Requirements: 6V Nominal
Standby Current: 30mA (10mA in PowerSave Mode)
Peak Current: 1.7A
Operating Temperature: 32℉ - 120℉ (0℃ - +49℃)
Storage Temperature: -30℉ - 140℉ (-34℃ - +60℃)
Max. Relative Humidity: 90% Non-Condensing
Cellular Network: Verizon LTE
Dimensions: 4.06" H x 1.87" W (10.3cm x 4.7cm)
Brand: Alarm.com
Linear GD00Z-7
Z-Wave Plus Garage Door Opener
Telguard GDC1
Z-Wave Garage Door Controller and Switch
List Price: $206.00
Our Price: $142.99
2GIG STZ-1
Z-Wave Plus 700-Series Smart Thermostat
List Price: $206.00
Our Price: $142.99
* Based on a 10% APR with 12 months financing. APR's will vary between 10% - 30% based on credit score and various factors.