Arlo HD 4-Pack
Security Camera Package Certified Refurbished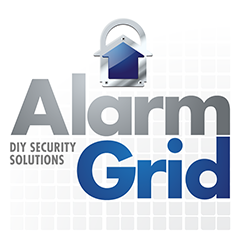 With four Arlo HD Cameras, this special package deal includes everything you need for a robust and reliable home video surveillance setup. The cameras can be mounted throughout your home to capture footage throughout your property. Complete your home security setup with the Arlo HD 4-Pack.
This product is not sold by Alarm Grid at this time. As an alternative, we recommend:
Description
If you want a total video surveillance package for your home, then the Arlo HD 4-Pack is for you. This package deal includes four Arlo HD Cameras that can be mounted throughout your property to capture any activity. Any recorded footage is stored on the Arlo Cloud and Arlo App for 7 days.
The Arlo HD is known for being very DIY-friendly, and it can be quickly set up by almost any user. All setup is completed through the Arlo App, and a helpful and easy-to-use interface will walk the user through the process. These cameras are 100% wire-free, as all data and power is wireless. Each camera will require its own set of four lithium CR123A batteries to remain powered. A battery lift indicator is displayed on each camera to let the user know when its batteries require replacement.
Once a camera is activated through either sound or motion detection, the captured footage will be available on the Arlo App for up to 7 days. The app will notify the user immediately upon activation. Users can also set up Geofencing options through the Arlo App to control when the cameras should activate and start recording. Additionally, local storage is possible with a usb drive and the base station. Each Arlo HD Camera captures video in 720P quality for crystal clear viewing. Resolution is a configurable 1280 x 720. The dimension of each camera is 2.8"L x 1.7"W x 2.6"D.
Mounting is also made easy with the Arlo HD Cameras. A standard magnetic mount is included, and Arlo also offers optional mounting hardware if needed. Users can purchase table and ceiling mounts, wall mounts, knob mounts and quadpod mounts to install their cameras the way they want. Outdoor mounting is also possible, as the cameras boast an IP65 weather-resistant rating that allows them to stand up to almost any outside conditions. IR night vision capabilities let the Arlo HD Cameras capture video in the darkest of settings.
End users will appreciate the functionality with Amazon Alexa, Google Assistant, IFTTT and Stringify. These compatible protocols make it easy for users with an existing smart home setup to easily integrate their Arlo HD Cameras. Any Arlo Camera can also be used with the Telguard Interactive App that has become a mainstay for security systems with Telguard Communicators. However, these cameras will not work with the Total Connect 2.0 and Alarm.com platforms.
Note: You will need the Arlo Base Station to use these cameras. This module connects the Arlo HD Cameras to the internet so that they can communicate with the Arlo Servers and the Arlo App. One Arlo Base Station can support up to five cameras, so just one is enough for this kit.
Note: These cameras are certified refurbished versions. They will offer the same great performance as new models.

Brand: Arlo
* Based on a 10% APR with 12 months financing. APR's will vary between 10% - 30% based on credit score and various factors.