DSC RF5132-433
433 MHz Wireless Receiver for DSC PowerSerires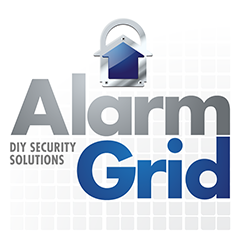 The DSC RF5132-433 is a 32 zone wireless receiver for hardwired DSC PowerSeries Panels. It supports 433 MHz wireless sensors from DSC. The unit supports 32 standard wireless zones, plus 16 key fob devices. It works with PC585, PC1616, PC1832, and PC1864 Systems. Buy the DSC RF5132-433 here.
Description
DSC PowerSeries users who want to start using wireless sensors can add the DSC RF5132-433 Wireless Receiver. This accessory allows compatible DSC PowerSeries Security Panels to support wireless 433 MHz sensors from DSC. This unit works with DSC PC585, PC1616, PC1832, and PC1864 Systems.
As DSC PowerSeries Panels are hardwired systems, they can normally only support wired sensors. If you want the system to support wireless sensors, a wireless receiver must be added. This unit will provide support for 433 MHz sensors from DSC. It supports up to 32 standard wireless zones, as well as support for up to 16 security key fob devices. Remember, you will need to use 433 MHz key fobs, such as the DSC WT4989, DSC WS4949, and DSC WS4939.
The DSC RF5132-433 can be wired from up to 750 feet away from the panel when using 22 AWG cabling. Thicker wire will allow for longer wire runs. The device has a current draw of 50 mA. The unit comes with a tamper switch to alert the panel if someone tries to open up or disable the receiver. The device should be mounted on a flat surface for proper operation.
Please note that this wireless receiver is for DSC PowerSeries Panels. It is not intended for use with the DSC PowerSeries NEO Panels. The DSC PowerSeries NEO Systems support a different wireless receiver for using PowerG Sensors.
Brand: DSC
DSC WST-600
FireFighter Smoke/CO Alarm Audio Detector for DSC
DSC WS4985
1-Way Flood Sensor UA563
List Price: $74.00
Our Price: $48.99
DSC WT4989
2 Way Wireless Key W/ Icon Display
List Price: $66.00
Our Price: $43.99
* Based on a 10% APR with 12 months financing. APR's will vary between 10% - 30% based on credit score and various factors.