DSC WS4945
Wireless Door/Window Contact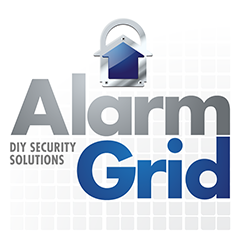 The DSC WS4945 Wireless Door and Window Contact is designed to monitor a door or window. It operates at a frequency of 433 MHz, which makes it compatible with any DSC Impassa and any DSC PowerSeries Alarm System. Purchase the DSC WS4945 Wireless Door and Window Contact from Alarm Grid.
Description
The DSC WS4945 is a wireless door and window contact designed for use with DSC Impassa and DSC PowerSeries Alarm Systems. The device is used to monitor a door or window, letting the alarm system know when it has been opened. The sensor operates at a wireless frequency of 433 MHz.
As a door and window contact, the operation of the WS4945 is relatively standard. The device consists of a sensor and a magnet. The sensor is surface-mounted, and it is installed on a door or window frame. It also comes with a magnet that is mounted on the door or window itself. For best results, the magnet should be placed within 5/8" when the door or window is closed. Once the door or window is opened, the magnet will separate from the sensor, activating its internal reed switch. The sensor will then alert the alarm system, letting it know that the door or window has been opened.
The WS4945 features a sleek design that allows it to be mounted using double-sided foam tape. This makes it easy for any end user to install. If anyone tries to tamper with or disable the device, they will activate an included tamper switch and alert the system. The device operates using a lithium CR2 battery that provides it with a power life of 5 to 8 years. Also included on the WS4945 is a contact input for normally closed hardwired devices.
Brand: DSC
* Based on a 10% APR with 12 months financing. APR's will vary between 10% - 30% based on credit score and various factors.