DSC WT5500
2-Way Wireless Push Button Keypad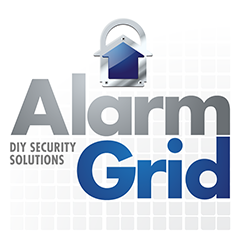 The WT5500 is an external keypad that works with the DSC Impassa and DSC PowerSeries. It provides a quick and easy access point for arming and disarming the system. The device also provides installer-level programming for configuring the system. Purchase the WT5500 for your DSC System here.
Description
The DSC WT5500 2-Way Wire-Free Keypad is an external keypad device that is used for controlling and configuring a DSC System. It will work with the DSC Impassa and the DSC PowerSeries Panels. The device has a 2x16 character message display, and it supports installer-level programming.
A user will typically install a DSC WT5500 if they want to be able to access their alarm system from a second location on their property. For example, a user may install one of these keypads by a back door or by a garage door. If they enter their home from one of these spots, they can quickly disarm their system. Up to four of these keypads can be programmed with a single DSC Impassa System.
The keypad features a strong backlight, allowing users to control the device in the dark. It has a reliable battery that will keep the device powered on even when the electricity is out. However, this battery will need to be replaced every year to keep the device running. Just like the Impassa System, the WT5500 will chime when an entry/exit zone is activated.
If anyone tries to disable the DSC WT5500, they will activate the device's tamper switch and alert the security system. The outdoor ambient temperature is also conveniently displayed on the main screen. It can be wall-mounted or propped-up using a desk stand for an easy installation. Other features include up to five programmable function keys and three emergency keys.
But the feature that excites many DIY users is the ability to access installer-level programming from the WT5500. This way, a user can program and configure sensors right from their secondary keypad. They can also change or adjust virtually any system setting from the device. If you are using a hardwired PowerSeries Panel, then the WT5500 can serve as your primary point of control. If you prefer a touchscreen display keypad check out the WTK5504.
Brand: DSC
DSC SCW457AVZNT
Impassa Security System with Alarm.com Verizon CDMA Cellular Communicator, No Transformer
DSC SCW45TAAT
Impassa w/ Z-Wave Ready, AT&T Cellular Communicator
DSC SCW45TVZ
Impassa Security System w/ Z-Wave Ready, Verizon CDMA Cellular Communicator
* Based on a 10% APR with 12 months financing. APR's will vary between 10% - 30% based on credit score and various factors.