DSC WTK5504D
Wireless Touchscreen Keypad w/ Desk Mount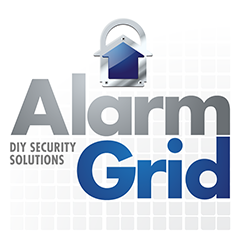 The DSC WTK5504D is a wireless touchscreen keypad for use with DSC Impassa, Alexor and PowerSeries Alarm Systems. The keypad provides a quick and convenient access point for arming and disarming. This version of the keypad includes desk mount for easy installation. Buy the WTK5504D here.
This product has been discontinued and is no longer in stock.
Description
The DSC WTK5504D Wireless Touchscreen Keypad with Desk Mount is a great option for users who want a secondary access point for their DSC Impassa, Alexor or PowerSeries Alarm System. This convenient and colorful touchscreen keypad is easy to use, making it a great addition to a system.
Many users prefer using the WTK5504D Touchscreen Keypad over a standard touch button keypad. The colorful menus and touchscreen controls can be easier and more satisfying to use than a simple LCD text screen. The touchscreen on the WTK5504D measures in at 4.3", and it is designed to be simple to navigate. Users will enjoy using this keypad on a daily basis for regular arming and disarming.
Many users choose to install the WTK5504D near their main entrance so that they can quickly arm and disarm and they are coming and going. And if an intruder were to destroy the keypad, it would not be a major concern. This is because the actual system would still be intact. A tamper switch on the WTK5504D will alert the system if anyone ever tries to open up the keypad.
The quick access keys represent another great feature for the WTK5504D. The keypad has 5 programmable function keys and 3 emergency keys for quick operation and control. Additionally, the keypad will display messages from Alarm.com to provide notification of any system events. The backup battery for the WTK5504D will keep the device powered on for about 24 hours, and it has a lifespan of approximately 3 to 5 years.
This version of the keypad includes a desk mount for easy installation. This way, a user will not have to mount the keypad to the wall. The user can simply rest the device on a sturdy table or a desk instead. It is also important to remember that installer-level programming cannot be accessed using the WTK5504D Keypad. The keypad can only be used for basic user-level programming. For that reason, the WTK5504D should not be used as the primary keypad for a DSC PowerSeries System. Instead, a WT5500 is better-suited for that role.
Brand: DSC
* Based on a 10% APR with 12 months financing. APR's will vary between 10% - 30% based on credit score and various factors.