Honeywell 5800FLOOD
Wireless Flood and Temperature Sensor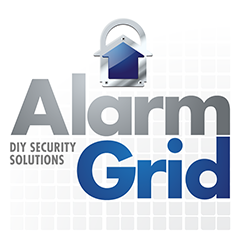 The Honeywell 5800FLOOD is perfect for monitoring any water-prone area for leaks or flooding. The sensor reacts within 22 seconds of detecting water, and it will work with any Honeywell System that supports wireless devices. It can also be used with Total Connect 2.0. Buy the 5800FLOOD here.
Description
The Honeywell 5800FLOOD is ideal for monitoring at-risk areas for any leaks or flooding. The advanced sensor is designed to respond within 22 seconds of detecting the presence of water. This ensures that an end user will be very quickly alerted when there is a leak, and they will be able to properly respond before any damage occurs. To activate, a 1/4 inch of water must cover the device probes.
As a 5800 Series Wireless Device, the 5800FLOOD operates at a frequency of 345 MHz. This makes it compatible with virtually any Honeywell System that supports wireless sensors. This includes the Honeywell Lyric Controller, the Honeywell LYNX Touch Panels, and the Honeywell VISTA Systems with an added wireless receiver. We recommend using the 5800FLOOD with any of these systems if water damage is a concern.
Some of the best places to install a 5800FLOOD include a bathroom, laundry room, furnace rooms, basements and garages. These areas are particularly prone to flooding, and monitoring these areas can be extremely important. If a leak occurs, the sensor will detect the water and send an alert to the alarm system. The panel will then forward the alert to the end user to inform them of the situation. That way, the end user can take appropriate action to prevent flooding damage.
The 5800FLOOD is compatible with Honeywell's Total Connect 2.0 service. Any Total Connect user can set up their account to receive text and/or email alerts when their 5800FLOOD is activated. This is perfect for users who want to receive potential flooding alerts when they are away from home. Installing the device is as simple as inserting the battery, programming it to the panel, and then placing it on the floor in the area that needs flood monitoring.
In addition to functioning as a flood sensor, the 5800FLOOD can also be used as a temperature sensor. The device will respond upon sensing a temperature of 45 degrees Fahrenheit or lower for 10 consecutive minutes, or upon sensing a temperature of 95 degrees Fahrenheit or higher for 10 consecutive minutes. This makes the 5800FLOOD ideal for users who want to monitor their home for dangerous temperatures.
The 5800FLOOD measures in at 3.1"H x 1.6"W x 2.0"D, and it operates using a 3V CR123A lithium battery that can be easily replaced by the end user.
Brand: Honeywell
Honeywell Lyric Alarm System
Encrypted, HomeKit, Wireless Security System
List Price: $500.00
Our Price: $273.99
Honeywell L5000
LYNX Touch Wireless Alarm Control Panel
Honeywell L5000PK
L5000 LYNX Touch Wireless Security System
* Based on a 10% APR with 12 months financing. APR's will vary between 10% - 30% based on credit score and various factors.