Honeywell LKP500
Wireless Keypad for Lyric Controller, Certified Refurbished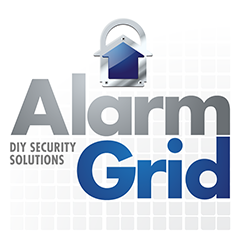 The Honeywell LKP500 is a wireless encrypted keypad that is used with the Lyric Controller. It will provide a second on-site access point to the system. This is the certified refurbished version that will work the same as a new model. Add a second access point to your Lyric with the LKP500.
This product has been discontinued and is no longer in stock.
Description
The Honeywell LKP500 Wireless Keypad provides a secondary access point for the Honeywell Lyric Controller. The keypad can be conveniently wall-mounted or placed on a table using a desk stand to provide a quick way to arm and disarm the system. Up to 8 keypads can be paired with the Lyric.
The keypad uses reliable and secure communication with the Lyric Controller, taking full advantage of 128-bit AES encryption. It receives power from a plug-in transformer, and a backup battery will keep the device powered during an outage. Most users place the device near a secondary entry point for their home, like a garage door or a back door. This way, they can conveniently arm or disarm their system from wherever they enter or leave their house.
A user can also check the LKP500 at any time to see the current status of their Honeywell Lyric System. It can be used from up to 300 feet away from the Lyric Controller at any time, and it will receive supervision from the system every 60 seconds. The device also has a tamper cover to alert the system if anyone tries to open up or disable the device while the system is armed.
Please note this is the certified refurbished version of the LKP500 Keypad. The new version is available here.
Honeywell Lyric Gateway
Encrypted Wireless Security System
Honeywell Lyric Alarm System
Encrypted, HomeKit, Wireless Security System
Honeywell Lyric WIFI-Only 3-1 Kit
1 Motion, 3 Door/Window Sensors, 8' Cable
* Based on a 10% APR with 12 months financing. APR's will vary between 10% - 30% based on credit score and various factors.