Interlogix 600-1048-XT-ZX-TM
T-Mobile Cellular Communicator for GE Simon XT, XTi & XTi-5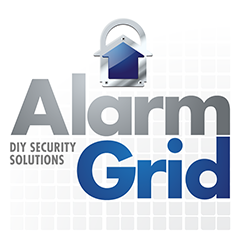 The Interlogix 600-1048-XT-ZX-TM is an Alarm.com cellular communicator for the GE Simon XT, XTi & XTi -5 alarm systems. This module u...
Description
The Interlogix 600-1048-XT-ZX-TM is an Alarm.com cellular communicator for the GE Simon XT, XTi & XTi -5 alarm systems. This module uses the 3G T-Mobile cellular network to transmit/receive signals between the Simon control panel and the Alarm.com server. Simons are self-contained systems so the radio is installed inside the main keypad. The radio connects to the board of the control panel and requires a monthly subscription with an Alarm.com dealer for monitoring services.
Alarm.com is a server (similar to Alarmnet for Honeywell systems) that hosts internet and cellular communications for alarm monitoring services. They offer an interactive app that you can download on your mobile device or access on the web. This app allows you to remote access the system for control and status. Also you can setup customizable text, email and push notifications. Depending on your monitoring service you can also setup central station monitoring where signals will be sent from the panel to Alarm.com servers and ulmitately over to a central station.
Cellular communications are the most reliable way to monitor your alarm system. Phone lines can be cut and do not offer the technological ability to setup interactive services, nor remote programming features. Internet modules are gaining popularity due to the upfront cost and monthly rates but Alarm.com does not support internet only monitoring services. Also, internet connection are inherently less reliable due to common issues such as IP conflicts, WIFI drops, DHCP server issues, and most importantly power loss to the local modem and/or router equipment. Cellular signals do not rely on any local hardware and the T-Mobile network has redundant measures to keep the network functioning at all times.
After following the instructions in the installation guide to install the board into the panel, you will need to perform a "GSM Comm Test" in order to register it with Alarm.com. You will need to sign up for service with an Alarm.com dealer in advance. Be sure to select the cellular monitoring plan and confirm the data charges are included in the monthly rate.
**Please note: any cellular communicator automatically is programmed to Zone 40 on your panel. If you already have a sensor configured to that zone remember to reprogram it.**
Brand: Interlogix
* Based on a 10% APR with 12 months financing. APR's will vary between 10% - 30% based on credit score and various factors.