Kidde KN-COSM-IBA
High Voltage Hardwired Smoke and CO Detector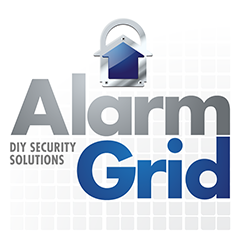 The Kidde KN-COSM-IBA is high voltage, hardwired smoke and Carbon Monoxide Detector. It has voice alerts and battery backup. Buy yours from Alarm Grid, Today!
Description
The Kidde KN-COSM-IBA is high voltage, hardwired smoke and Carbon Monoxide Detector. It has voice alerts and battery backup. The smoke and CO circuits detect hazards individually, but they will communicate with each other. The KN-COSM-IBA supports It is tamper resist helps deter from tampering and theft. The Kidde KN-COSM-IBA has a front loading battery door, so there is no need to unmount it to change the batteries.
The Kidde KN-COSM-IBA utilizes ionization smoke detection and an electrochemical sensor for detecting carbon monoxide gas. As an ionization smoke detector, the Kidde KN-COSM-IBA is best-suited for detecting the smaller fire particles produced by flaming fires. And since a fire also produces CO gas, it will cause that sensor to activate as well. The CO and smoke sensors will then work together in order to determine if the situation is a real emergency or just a false alarm. The constant communication between these two sensors helps to ensure the best possible performance.
The Kidde KN-COSM-IBA must wire to a 120VAC high-voltage circuit, and it should never be directly wired to any type of alarm system. This type of sensor is generally only meant to serve as a local alarm. If a user does want to integrate one of these sensors with their alarm system, they will need to use a takeover listening module. Alarm Grid sells a 319.5 MHz life-safety takeover module and a 345 MHz life-safety takeover module. Alarm Grid strongly recommends that only trained professionals and electricians install this type of high-voltage device. The Kidde KN-COSM-IBA uses two (2) AA batteries to provide a backup when the power is out.
The KN-COSM-IBA supports the Smart Interconnect feature. It allows you to connect up to 24 Kidde devices on the same circuit. It does have some limitations. There is a max of 18 out of those 24 that can be initiating devices (smoke, heat, CO, etc) and max of 12 can be smoke alarms. With 18 initiating devices, interconnected, it is still possible to interconnect up to 6 non-initiating devices (strobe lights, relay modules).
The KN-COSM-IBA contains a piezoelectric horn that is rated at 85 decibels at 10 feet and a voice warning that identifies the danger. It also utilizes a red and green LED for providing status.
Specifications
Device Type: Hardwired Combination Smoke and CO Detector
Smoke Detection: Ionization
Carbon Monoxide (CO) Detection: Electrochemical
Useful CO Sensor Life: ~10 Years
Test/Hush Buttons: Tests the unit for proper operation, resets the Carbon Monoxide alarm, silences nuisance alarms for approximately 9 minutes. (Smoke must be present before HushTM is activated)
LED Light: Multicolored for status, troubleshooting, and maintenance (red/green).
Voice Annunciation: Yes
Sounder: 85 dB at 10'
Power: 120VAC, 60Hz 45mA max per alarm
Batteries: Two (2) AA Batteries (Included)
Wiring: Quick connect plug with 6" pigtails
Low-Battery Detection: Yes (One chirp followed by warning "LOW BATTERY." The red LED will flash. This pattern will continue every minute for at least seven days. Under battery power, the "LOW BATTERY" voice only occurs once every 15 minutes.)
Tamper Detection: Yes
Interconnects: Up to 24 Kidde devices (of which 18 can be initiating, 12 can be smoke detectors)
Dimensions: 5.6" in Diameter, 1.8" Depth (142.2mm x 45.7mm)
Weight: 1 lb. (454g)
Operating Temperature: 40˚F to 100˚F (4˚C to 38˚C)
Humidity: 10%-95% relative humidity, non-condensing
Warranty: 10 Years Limited
* Based on a 10% APR with 12 months financing. APR's will vary between 10% - 30% based on credit score and various factors.