DSC PG9309
Wireless PowerG Commercial Magnetic Contact w/ Auxiliary Input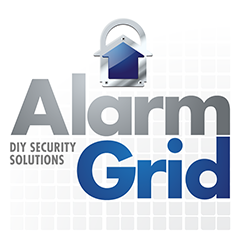 The DSC PG9309 is a commercial grade PowerG Door and Window Contact. The sensor is perfect for high-volume usage in a residential or commercial setting. It is compatible with any system that supports the 915 MHz PowerG frequency. It also features an auxiliary input. Buy the DSC PG9309 here.
Description
The DSC PG9309 Wireless PowerG Commercial Magnet Contact w/ Auxiliary Input is perfect for monitoring a door or window in a commercial or residential location. The commercial grade contact can withstand high-volume use in locations where the door or window is frequently opened and closed.
As a contact, the DSC PG9309 works like any other standard sensor. The device consists of a sensor and a magnet. The sensor should be mounted on the door or window frame, and the magnet should be mounted on the moving part of the door or window. When the door or window is opened, the magnet will become separated from the sensor. This will release a reed switch inside the sensor. The sensor will then know to alert the system to the open door or window. For best results, the magnet should be no further than 0.25 inches away from the marked side of the sensor when the door or window is closed.
The DSC PG9309 also includes an auxiliary input for supporting a single hardwired contact. The auxiliary input can be configured for Normally Open (NO), Normally Closed (NC), or Single End-of-Line wiring. This input can come in handy if you ever want to use a wired contact with your PowerG System. Other features for the device include an LED link quality indicator and the ability to auto-enroll the device by powering it on. If the DSC PG9309 is brand-new, then you can remove the battery tab while the system is in its auto-enrollment mode to auto-learn the sensor to the panel. From there, you can complete the necessary programming steps.
Like all PowerG Wireless Sensors, the DSC PG9309 offers many advantages over other wireless devices. The DSC PG9309 offers a wireless range of up to 2 km from the panel depending on the system being used. It uses 128-bit AES encryption to prevent any wireless hacking or takeover attempts. This also stops any RF jamming attacks that could disable non-encrypted sensors. As a PowerG Sensor, the DSC PG9309 operates at 915 MHz, and it is compatible with systems that support the frequency. This includes DSC PowerSeries NEO Systems with an added wireless receiver, as well as all versions of the Qolsys IQ Panel 2 Plus.
The DSC PG9309 measures 3.19"L x 1.25"W x 1.0"D. It weights 53 grams. It uses a single 3V lithium CR123A battery. The expected battery life is between five (5) and eight (8) years depending upon usage. The sensor can be safely used in temperatures ranging from 14°F to 131°F. It is for indoor use only.
Specifications
Sensor Type: Commercial-Grade Surface-Mounted Contact
Wireless Frequency: PowerG 915 MHz
Compatible Systems: Qolsys IQ Panel 2 Plus, DSC PowerSeries NEO (added receiver required)
Encryption: 128-bit AES
Wireless Range: Up to 2 km (in open air)
Magnet Spacing Gap: 0.25"
Auxiliary Input: Normally Open, Normally Closed, Single End-of-Line
Mounting: Screws or Adhesive Foam Tape
Battery: Single 3V Lithium CR123A
Expected Battery Life: 5 to 8 Years (depending on usage)
Other Features: LED Indicator, Auto-Enrollment
Sensor Dimensions: 3.19"L x 1.25"W x 1.0"D
Weight: 53 Grams
Brand: DSC
DSC HS2064NK
PowerSeries Neo Alarm Control Panel, 64 Zones
List Price:
Our Price: $110.99
Qolsys IQ Panel 2 Plus
Verizon LTE with PowerG & Legacy DSC 433MHz
List Price:
Our Price: $444.99
DSC HS2016NK
PowerSeries Neo Alarm Control Panel, 16 Zones
List Price:
Our Price: $66.99
* Based on a 10% APR with 12 months financing. APR's will vary between 10% - 30% based on credit score and various factors.