Resolution Products RE103
319.5 MHz Wireless Panic Button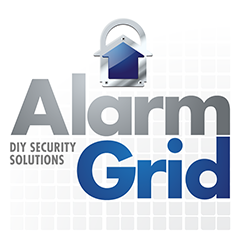 The Resolutions Products RE103 is a wireless panic switch that operates at 319.5 MHz. It is a wearable device that an end user can use to call for help. The device must be enrolled to an available wireless zone on the system. Buy the Resolution Products RE103 Panic Button from Alarm Grid.
Description
The Resolutions Products RE103 Wireless 319.5 MHz Panic Button will trigger an emergency system respond when activated. This wearable device can be us to activate an alarm on the system during an emergency. The system will then know to alert the central station for immediate assistance.
As a 319.5 MHz sensor, the RE103 can be enrolled with systems like the 319.5 MHz Qolsys IQ Panel 2 Plus, the original IQ Panel 2, and the Interlogix Simon Panels, The sensor itself is a large red button that can be easily pressed during an emergency. An LED light on the sensor blinks ever 60 seconds to show that the device is receiving power. The button is used to auto-enroll the sensor during the initial setup process.
Pressing the button will cause fault on the programmed system zone. The fault will automatically restore once the button has been released. The sensor is water-resistant, meaning it can be brought into the bath or shower if needed. However, it should never be fully submerged in water. It is also important to note that the battery is sealed inside the unit and cannot be replaced. The sensor comes with an elastic band that can be worn as a lanyard or wristband.
Specifications
Sensor Type: Wireless Panic Button
Operating Frequency: 319.5 MHz
Wearable Elastic Band: Yes
LED Light: Yes
Battery: Non-Replaceable
Water-Resistant: Yes, Tested Up to 1 Meter Depth
Operating Temperature: 0 to 120 Degrees Fahrenheit
Dimensions: 1.5"L x 1.2"W x 0.6"D
Qolsys IQ Panel Telefonica
7" Security Panel w/ Z-Wave, Telefonica Cell Communicator
List Price: $724.00
Our Price: $470.99
Qolsys IQ Panel 2 Plus 319.5 MHz Verizon-LTE 3-1 Kit
Wireless Alarm System, 3 Door/Window Sensors & 1 Motion Sensor
List Price: $880.00
Our Price: $397.99
Qolsys IQ Panel 2 Plus 319.5 MHz Verizon-LTE 10-1 Kit
Alarm System Kit w/ 10 Door/Window Sensor & 1 Motion
List Price: $900.00
Our Price: $474.99
* Based on a 10% APR with 12 months financing. APR's will vary between 10% - 30% based on credit score and various factors.