Interlogix TX+DWS
Wireless Encrypted Door and Window Sensor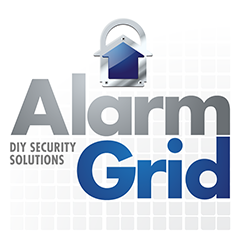 The Interlogix TX+DWS is a wireless door and window sensor. It will utilize encryption when paired with an Interlogix Simon XTi-5i System. It can also be used with other 319.5 MHz systems as a non-encrypted sensor. It includes a sensor and magnet. Buy the Interlogix TX+DWS from Alarm Grid
This product has been discontinued and is no longer in stock.
Description
The Interlogix TX+DWS is a wireless encrypted contact sensor. It is great for use on doors, windows, cabinets, and other structures that open and close. It transmits a signal to the panel when the accompanying magnet is separated from the sensor. The wireless sensor operates at 319.5 MHz.
Door and window contacts are very simple to use. You mount the larger sensor on the door or window frame. The magnet goes on the moving part of the door or window, as close as possible to sensor. Ideally, they should be in direct contact when the door or window is closed. Opening the door or window will cause the magnet to become separated from the sensor. This will release a reed switch inside the sensor. The sensor will recognize this and transmit a signal to the panel when this happens.
The Interlogix TX+DWS can be used with any system that accepts the 319.5 MHz frequency. However, it was specifically built for use with the Interlogix Simon XTi-5i. When paired with this system, it will operate using encrypted signals. This will make the sensor virtually impossible to hack or takeover wirelessly. It will operate as a non-encrypted sensor when paired with any other compatible system. This sensor can be easily auto-enrolled by putting the system in its auto-enrollment mode applying power to the device by inserting its batteries.
The dimensions of this sensor are 2"L x 1"W x 0.5"D. It uses two (2) CR2032 coin batteries for power. It has an average battery life of eight (8) years. The sensor has a wireless range of 500 feet in open air, but it is recommended that you use the sensor within 100 feet of the panel. It can be mounted using double-sided foam tape. This comes included with the sensor. Make sure to test the sensor after installing and programming.
Specifications
Sensor Type: Wireless Door/Window Contact
Frequency: 319.5 MHz

Encryption: Yes (Simon XTi-5i Only)

Range: 500 Feet Nominal

Tamper Cover: Yes

Dimensions: 2"L x 1"W x 0.5"D
Batteries: Two (2) CR2032 Coin Batteries

Battery Life: About Eight (8) Years

Brand: Interlogix GE Security
Qolsys IQ Panel Telefonica
7" Security Panel w/ Z-Wave, Telefonica Cell Communicator
Qolsys IQ Panel 2 Plus 319.5 MHz Verizon-LTE 3-1 Kit
Wireless Alarm System, 3 Door/Window Sensors & 1 Motion Sensor
Qolsys IQ Panel 2 Plus 319.5 MHz Verizon-LTE 10-1 Kit
Alarm System Kit w/ 10 Door/Window Sensor & 1 Motion
* Based on a 10% APR with 12 months financing. APR's will vary between 10% - 30% based on credit score and various factors.