Interlogix TX+PIR
Encrypted Wireless Pet-Immune PIR Motion Sensor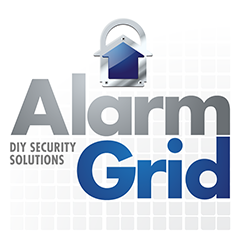 The Interlogix TX+PIR is a wireless pet-immune motion sensor that utilizes encryption when paired with a Simon XTi-5i System. It can also be paired with any 319.5 MHz system as a non-encrypted sensor. It offers a 40' by 40' coverage area and pet immunity of up to 80 lbs. Buy the TX+PIR here.
Description
The Interlogix TX+PIR Encrypted Wireless Pet-Immune Motion Sensor offers reliable motion detection for a compatible 319.5 MHz system. It detects the infrared energy from a person's body as they move across the sensor's coverage area. It offers pet immunity for small animals under 80 pounds.
The coverage area for this sensor is 40 feet by 40 feet when mounted at the recommended height. The sensor is designed to be mounted at either 7.5 feet higher or 10 feet high. If mounted at 10 feet high, then the circuit board must be removed from the base, and the alignment post must be rotated 180 degrees. You should not mount the sensor near duct work or on large metallic surfaces that may affect the RF signal.
When paired with an Interlogix Simon XTi-5i Security System, the TX+PIR Sensor will utilize encryption. This will thwart nearly all hacking or takeover attempts. The TX+PIR is also backwards compatible with other 319.5 MHz systems, but it will only utilize encryption when paired when the XTi-5i. The sensor has a transmission range of 500 feet in open air, but it is recommended that you use the sensor within 100 feet of the panel if possible.
The TX+PIR uses a CR123A battery for power, and it has a typical battery life of eight (8) years. It works best in an area with temperatures between 60 degrees Fahrenheit and 120 degrees Fahrenheit. The sensor has an LED light that is helpful for performing a walk test. This motion offers two (2) sensitivity levels, which are selectable via a jumper pin located below the battery. Pet immunity will be disabled in high sensitivity mode. The sensor is set to normal sensitivity by default. The jumper pin should be at 1-3 for normal sensitivity, or 2-1 for high sensitivity. The device includes a tamper cover for alerting the system if someone tries to open it up.
Specifications
Sensor Type: PIR Motion
Frequency: 319.5 MHz
Encryption: Yes (Simon XTi-5i Only)
Wireless Range: 500 Feet Nominal
Sensitivity Levels: Normal, High
LED Light: Yes (for Walk Test)
Tamper Cover: Yes
Mounting Height: 7.5 feet OR 10 feet
Operating Temperature: 60 degrees Fahrenheit to 120 degrees Fahrenheit
Battery: CR123A
Battery Life: About 8 Years
Brand: Interlogix GE Security
Qolsys IQ Panel Telefonica
7" Security Panel w/ Z-Wave, Telefonica Cell Communicator
List Price: $724.00
Our Price: $539.99
Qolsys IQ Panel 2 Plus 319.5 MHz AT&T-LTE 10-1 System Kit
Alarm System Kit w/ 10 Door/Window Sensor & 1 Motion
Qolsys IQ Panel 2 Plus 319.5 MHz AT&T-LTE 3-1 Kit
Alarm System Kit w/ 3 Door/Window Sensor & 1 Motion
* Based on a 10% APR with 12 months financing. APR's will vary between 10% - 30% based on credit score and various factors.