Winland TA-2HL
Powerless Temperature Sensing Device w/ Dual Output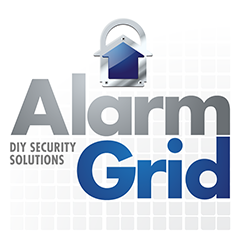 The Winland TA-2HL is a dual output temperature sensing device. It requires no input power in order to operate. It can be set to monitor high-temperature and/or low-temperature conditions. Buy the Winland TA-2HL from Alarm Grid!
This product is not sold by Alarm Grid at this time. As an alternative, we recommend:
Description
The Winland TA-2HL is a dual output temperature sensing device. It requires no input power in order to operate. It can be set to monitor high-temperature and/or low-temperature conditions. The TA-2HL has a 15' (4.5m) wiring harness that is used to connect the outputs to an alarm.
The TA-2HL operates almost exactly like the Winland TA-1, except that instead of a single alarm output to notify of either a low-temperature or a high-temperature condition, the TA-2HL has two separate outputs. With a temperature alert range from 50℉ - 130℉ (10℃ - 54℃) the TA-2HL should be used in indoor areas with non-condensing humidity only. Outside of this temperature range, the alarm contacts may not function properly, even though the temperature display should continue to work accurately. If you wish to use the TA-2HL for display purposes only, it can be used in temperatures from -30℉ - 130℉ (-34℃ - +54℃). The temperature accuracy of this device is ±3℉ (±1.7℃). The alarm output circuits are both Normally Open, gold-plated dry contacts with a contact rating of 50 mA @ 12VDC.
To install the Winland TA-2HL you will need a standard flathead screwdriver, an 11/32" wrench, and 22 - 18 AWG twisted pair wiring, if you plan to connect the device to an alarm panel and the wiring harness supplied is not long enough. The installation instructions come with a mounting template so that you can level the device and determine a good mounting location then pre-drill the holes and start the mounting screws. Leave a gap of 3/16" between the screw heads and the mounting surface. The device mounts using standard keyhole slots. Once the screws have been installed up to 3/16", put the mounting holes of the TA-2HL over the screw heads and then pull down slightly. The screws and anchors required for installation are included.
Once the TA-2HL has been mounted, you can set the high-temperature and low-temperature set points. When monitoring for both high and low temperatures, it is recommended that you have a least a 10 degree gap between the two temperatures. To adjust the set points, use the 11/32" wrench to loosen the appropriate locknut. Once it is loosened, use the flathead screwdriver to change the setting for the set point. This is an analog device, so it may take some finesse, and the setting accuracy may be less than perfect. Once you have the appropriate setting, be sure to tighten the locknut again. If it is not tightened, the device will not operate properly.
To connect the Winland TA-2HL to a zone or zones on an alarm panel you'll connect the opposite end of the connection cable from the back of the temperature sensor to one or two zones on the panel. There are three (3) wires at the alarm end of the cable. Red is Common, Green is for the High-Temperature zone, and Black is for the Low-Temperature zone. This means that if you plan to use both of these outputs, but separately, you'll need to connect to two separate alarm panel zones that share a common terminal. On most alarm panels, most zones share their common terminals with the exception of any 2-wire smoke zones. The same is true of most wired to wireless converter units. If you don't care to differentiate between high and low temperature alarms, you can connect both Green and Black wires to the high side of a single zone input, with the Red wire connected to the low side of that zone.
If you only care to monitor one limit, either high or low, then you can simply leave the unused temperature limit output disconnected. For example, if you only care about the high-temperature limit, connect the Red and Green wires to a single zone input on the alarm panel, and leave the Black wire disconnected. It is probably a good idea to also set the unused set point to its highest, if you are ignoring the high-temperature limit, or lowest, if you are ignoring the low-temperature limit, position.
This device is not meant to be used in a cooler/freezer. For that, use either the Winland EA200 or the Winland EA400 instead.
Specifications
Power Requirement:No power is required for this device
Low Limit Adjust Range: -30℉ - +120℉ (-34℃ - +49℃)
High Limit Adjust Range: -20℉ - +130℉ (-29℃ - +54℃)
Temperature Accuracy: ±3℉ (±1.7℃)
Temperature Sensing Element: Bimetallic Coil
Outputs: Two (2) Gold plated, Normally Open, Dry Contact (Not for High Voltage Use)
Contact Rating: 50mA @ 12VDC
Weight:12oz (.34kg)
Dimensions:6.25" x 3.75" x 1" (15.9cm x 9.5cm x 2.5cm)
Material: ABS
Brand: Winland
Honeywell VISTA-15P
Alarm Control Panel
List Price: $196.00
Our Price: $121.99
Honeywell VISTA-50P
Alarm Control Panel
List Price: $702.00
Our Price: $433.99
Honeywell VISTA-20P
Wired Alarm Control Panel
List Price: $244.00
Our Price: $150.99
* Based on a 10% APR with 12 months financing. APR's will vary between 10% - 30% based on credit score and various factors.