Alarm.com Bed Sensor for Interlogix
Wellness Sensor w/ 319.5 MHz Transmitter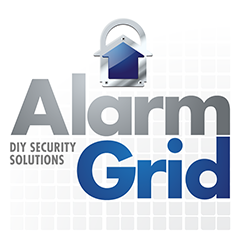 The Alarm.com Bed Sensor is an occupancy wellness sensor that detects when a loved one is in bed. You can use the sensor to make sure a loved one got out of bed at a usual time. It is great for use with Alarm.com. The sensor transmits signals at 319.5 MHz. Buy the Alarm.com Bed Sensor here.
Description
The Alarm.com Bed Sensor lets you know if a loved one is still in bed. This is very helpful if you have an elderly or mobility challenged loved one, and you want to know if they are alright. You might go check on your loved one if they are in bed at an usual time or for a prolonged period.
Designed for use with the Alarm.com platform, the Alarm.com Bed Sensor is very easy to use. You should start by enrolling it with your system. This model work with most 319.5 MHz alarm systems. These include the Qolsys IQ Panel 2 Plus w/ 319.5 MHz Daughtercard and the Interlogix Simon Panels. Please note that the recommended Sensor Group for the IQ Panel 2 Plus is 25 - Local Safety Sensor. For an Interlogix Panel, it is Sensor Group 40 (chime) or Sensor Group 27 (no chime).
When the individual is in bed, the sensor will detect their weight, and the zone will be "occupied". When the individual gets out of bed, the sensor will detect the absence of weight, and the zone will be "vacant". You can have Alarm.com send you text and/or email notifications regarding any change in zone status. You can also set these notifications to only be sent at certain times of the day so that you are not disturbed if your loved one merely sits on the bed in the afternoon. For best results, have the sensor pad positioned so that it is below the hips or lower back of the individual in bed.
The biggest use of this sensor is knowing that your loved one got out of bed in the morning. If you do not receive a notification that the occupancy sensor was activated, then it means your loved one never got out of bed. You might then check on them to make sure that they are okay. In this case, you would have to remember to check in the morning and make sure that the sensor was activated. You can always check the Activity Log on Alarm.com.
You can also have alerts sent if the bed is left empty for a long period of time. This is great for monitoring nighttime activity. For example, you might have a notification set to occur if the bed is left empty for more than an hour between 11pm and 7am. Your loved one may have gotten up to go to the bathroom and then experienced a serious fall, leaving them unable to make it back to bed. Alarm.com can notify you if this happens.
Alarm.com also offers a wellness platform that is perfect for use with their bed sensor. This wellness platform will monitor daily activity levels and it is available for any Alarm.com user. You can even set up specific alerts regarding bed sensor activity, including if your loved one has stayed in bed for an unusually long period of time. Just remember that you will need a monitoring plan that includes access to Alarm.com to use this platform. Alarm Grid customers can choose from a Gold or Platinum Level Plan. More information is available here.
The bed sensor measures 30"L x 11"W x 0.3"D. It can be placed on top of the mattress underneath the sheets, or between the mattress and box spring. The dark blue side should be facing upward. The sensor pad is water-resistant to withstand small spills. The attached cable and transmitter should not be placed under the mattress. The cable measures about 18 inches long, and it uses an RJ9 connector to connect with the sensor pad.
The transmitter enclosure connected to the pad measures 3.5"L x 2.5"W x 0.8"D. The sensor will activate upon sensing a minimum of 50 pounds. Make sure to complete the calibration process as outlined in the installation manual. Also remember to test the sensor after installation. The pad should be lying flat, and it should not be left bent or folded over. The sensor has an expected battery life of two (2) years. It uses two (2) AA batteries. The device should be used within 100 feet of the system if possible. Do not submerge in liquid. For indoor use only.
Specifications
Sensor Type: Bed Sensor
Wireless Frequency: 319.5 MHz

Range: 100 feet from the Panel
Sensing Interface: Filtered, Normally Open (when not occupied), Momentary Contact Switch

Activation Weight: 50+ lbs

Pad Dimensions: 30"L x 11"W x 0.3"D

Transmitter Dimensions: 3.5"L x 2.5"W x 0.8"D
Water-Resistant: Yes
Batteries: Two (2) AA Batteries
Battery Life: Approximately Two (2) Years
Brand: Alarm.com
Qolsys IQ Panel Telefonica
7" Security Panel w/ Z-Wave, Telefonica Cell Communicator
List Price: $724.00
Our Price: $470.99
Qolsys IQ Panel Rogers
7" Security Panel w/ Z-Wave, Rogers Cell Communicator
List Price: $560.00
Our Price: $349.99
Qolsys IQ Panel 2 Verizon LTE
7" Security Panel w/ Z-Wave-ready, Verizon Cell Communicator
* Based on a 10% APR with 12 months financing. APR's will vary between 10% - 30% based on credit score and various factors.