DSC HSM2204
Auxiliary Power Supply w/ Programmable Outputs for PowerSeries NEO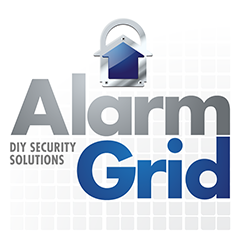 The DSC HSM2204 is a power supply and programmable relay module for a DSC PowerSeries NEO Security System. It provides up to 1A of current at 12VDC. Four (4) programmable relay outputs are built in. The unit offers supervision for AC loss, low battery, and AUX failure. Buy the DSC HSM2204 from Alarm Grid.
Description
The DSC HSM2204 is a great accessory for anyone needing additional current for a DSC PowerSeries NEO Security System. The unit is basically the same as the DSC HSM2300, as it also provides 1A of additional current at 12VDC. But the HSM2204 also offers four (4) programmable relay outputs.
Most DSC PowerSeries NEO Systems are quite busy. It's very common to find one of these panels set up with multiple keypads, dozens of powered sensors, and a robust communicator to make monitoring possible. But the NEO itself is only capable of providing up to 700mA of power, with DSC recommending that a lower limit of 650mA be used for optimal performance. Anyone wanting to get the very most out of their PowerSeries NEO System will almost certainly need at least one extra power supply. This is a great unit that offers supervision for AC power loss, low battery, and AUX failure, as well as helpful LED lights for troubleshooting and ensuring that the device is powered properly.
Where the DSC HSM2204 separates itself from the very similar DSC HSM2300 is that the DSC HSM2204 includes four (4) programmable relay outputs for activating connected devices when certain predetermined events occur. Output #1 is particularly notable, as it can be set up as a supervised bell output for triggering a connected siren when a system alarm occurs. This is great if your NEO System is already using too much power in other areas for it to reliably activate a connected siren. The other three programmable outputs can be used with other relay triggered devices. Note that the 1A of total current at 12VDC is shared across the four (4) outputs. Together, the connected outputs and their devices cannot exceed 1A if being used simultaneously.
Just like the main NEO System, the DSC HSM2204 relies on a 16.5VAC, 40VA transformer for primary power (transformer not included). It cannot share a transformer with the panel. You will also need to supply your own wiring. We advise using 18-AWG, 2-Conductor wiring for this purpose. You must also supply your own backup battery. The HSM2204 can support a single 4Ah or 7Ah battery, or you can use two (2) 7Ah batteries to reach the maximum capacity of 14Ah. There is also a limit to the maximum number of DSC HSM2204 units you can use on a single NEO Panel. This limit will depend on the model you are using. The largest 128-zone DSC HS2128NK can support up to four (4) of these devices.
Note: It is strongly recommended that you get a metal enclosure for the DSC HSM2204 if your existing enclosure does not have adequate space remaining. Remember that the standard DSC metal cabinet, the DSC PC5003C, includes space for one (1) NEO board, plus three (3) expansion modules like the DSC HSM2204. Backup batteries may need to be stored outside the main cabinet if you are filling up the enclosure with expansion boards.

Note: No transformer is included with this product. We recommend purchasing the Honeywell 1361-GT Transformer separately, which will work fine with this power supply.

Specifications
Device Type: Auxiliary Power Supply w/ Programmable Relay Outputs
Compatibility: DSC PowerSeries NEO
Additional Current: 1A @ 12VDC
Programmable Relay Outputs: Four (4)
Supervised Bell Output: Yes (Output #1)
Transformer: 16.5VAC, 40VA (not included)
Battery: 4Ah, 7Ah, or 2 x 7Ah (Not Included)
Battery Type: Sealed, Rechargeable Lead Acid
Board Current Draw: 40mA
AUX Output Ratings: 10.8VDC to 12.5VDC
Maximum Standby Time: 24 Hours (when using 14Ah Battery w/ AUX current limited to 500mA)
Low Battery Threshold: 11.5VDC (clears at 12.5VDC)
Battery Cutoff: (9.6VDC)
Operating Temperature: 14°F to 131°F
Operating Humidity: 5% to 93% RF Non-Condensing
Indoor/Outdoor: Indoor Use Only
Board Dimensions: 5.71"L x 3.27"W
Features: Four (4) Programmable Outputs, LED Status Lights, AC Loss Supervision, Low Battery Supervision, AUX Failure Supervision
Package Contents: DSC HSM2204 Board, Mounting Hardware, Instruction Manual
Brand: DSC
DSC HS2064NK
PowerSeries Neo Alarm Control Panel, 64 Zones
List Price: $168.00
Our Price: $110.99
DSC HS2016NK 3-1 Verizon LTE Kit
NEO System W/ Keypad, Verizon LTE Dual-Path Communicator, PowerG Motion, 3 PowerG Contacts, LT-Cable
List Price:
Our Price: $537.99
DSC HS2016NK 10-1 Verizon LTE Kit
NEO System W/ Keypad, Verizon LTE Dual-Path Communicator, PowerG Motion, 10 PowerG Contacts, LT-Cable
List Price:
Our Price: $745.99
* Based on a 10% APR with 12 months financing. APR's will vary between 10% - 30% based on credit score and various factors.