DSC PG9901
Wireless PowerG Indoor Siren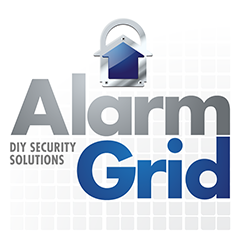 The PG9901 is a wireless indoor that works with the DSC PowerSeries Neo Panels and any Qolsys IQ Panel 2 System with a PowerG daughtercard. It produces sounds of up to 110 dB, and it features a strobe light for providing a visual indication of an alarm. Buy the PG9901 Indoor Siren here.
Description
The DSC PG9901 Wireless PowerG Indoor Siren provides an excellent solution for those looking to increase the siren volume of their PowerG-compatible alarm system. It boasts an impressive signal range, and it can be used to provide a siren for a second location of the user's property.
As a wireless siren, the PG9901 can be installed and programmed very easily. This makes an excellent alternative to a hardwired siren, which can be challenging to properly power. Once the siren is programmed, it will activate during any alarm event on the system. The siren will produce sounds of up to 110dB, which is about as loud as a live rock music concert. The device also features a strobe light to provide a visual indication of an alarm event.
The PG9901 is part of the PowerG Sensor Lineup, and it includes all the features. It can work from a maximum distance of up to 2 kilometers away from the system with a clear line of sight. This makes it great for use at a second location on the property, such as in a barn or a detached garage. It also uses 128-bit AES encryption when communicating, which prevents it from being hacked or taken over by others. The device will work with any PowerSeries Neo System and any Qolsys IQ Panel 2 System with a PowerG daughtercard.
Brand: DSC
* Based on a 10% APR with 12 months financing. APR's will vary between 10% - 30% based on credit score and various factors.