DSC TL880LTVZ
Alarm.com Verizon LTE Dual Path Communicator for PowerSeries Neo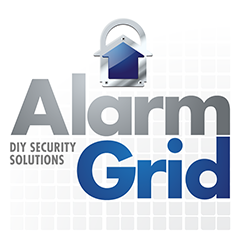 The DSC PowerSeries Neo Alarm.com Verizon LTE Dual Path Communicator will allow a DSC PowerSeries Neo Alarm System to connect to the network using a dual-path LTE cellular and ethernet connection. If the internet goes down, the panel will remain monitored using cellular. Get your DSC PowerSeries Neo monitored.
This product is not sold by Alarm Grid at this time. As an alternative, we recommend:
Description
Owners of a DSC PowerSeries Neo Alarm System who want their panel to utilize a fast and reliable dual path connection cannot go wrong with the Alarm.com Verizon LTE Dual Path Communicator. This module will allow the system to connect with the network using both cellular and ethernet.
The way that dual-path monitoring works is that the panel will send out signals through both cellular and IP. In most cases, IP connectivity is just slightly faster. Therefore, a user can expect that most of their signal transmissions will be sent through ethernet. But there might be occasions when the internet is down or the electricity goes out. In these cases, the panel will still be able to rely on cellular connectivity for monitoring. And since this communicator connects to the Verizon LTE Network, a user can expect that their system will still enjoy consistently fast speeds when this happens.
In addition to providing fast and reliable monitoring services, this communicator will also allow the DSC PowerSeries Neo System to connect with Alarm.com. This is an interactive service platform that can make a user's life much easier. Alarm.com can be accessed through a web browser or remotely from virtually anywhere using the Alarm.com Mobile App. Once a user has accessed Alarm.com, they can perform various functions, such as arming and disarming their system, checking the current status of security sensors, controlling Z-Wave smart home devices and more. Speaking of which, this module also serves as a Z-Wave controller for supporting Z-Wave devices that can be controlled through Alarm.com.
Note: This communicator is compatible with Neo HS2016/ HS2032/HS2064/ HS2128 V1.1+ Security Panels.
Note: The DSC PCL-422 Remote Mounting Module is needed for connecting the communicator to the panel. This module comes included with the communicator.

Brand: DSC
* Based on a 10% APR with 12 months financing. APR's will vary between 10% - 30% based on credit score and various factors.