Interlogix 80-922-1
Legacy Interlogix 319.5MHz Wireless Repeater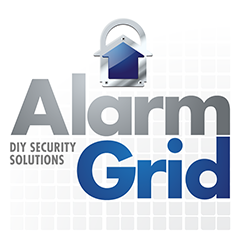 ​The Interlogix 80-922-1 Legacy 319.5 MHz Wireless Repeater will extend the range of 319.5 MHz sensors. The wireless signal from a sensor will be forwarded to the repeater so that it can be sent out a second time and properly reach the panel. Buy the Interlogix 80-922-1 from Alarm Grid.
Description
The Interlogix 80-922-1 is a wireless repeater designed for use with 319.5 MHz wireless sensors. This includes sensors from Interlogix/GE and Qolsys. This repeater will effectively double the wireless range of these compatible sensors by repeating their wireless signal out a second time.
When setting up wireless sensors, some users may encounter problems with signal range. Remember, signal range can be reduced due to the presence of walls and large metal obstacles. A wireless repeater can be used to effectively overcome this type of problem and help the signals be received by the system more reliably. This can be particularly important for larger properties and buildings.
Qolsys sensors offer a wireless range of up to 600 feet when used in open air. Meanwhile, Interlogix/GE sensors feature a typical range of 500 feet in open air. Using this repeater will effectively double these ranges to 1,200 feet and 1,000 feet respectively. Please note that while the encrypted Qolsys S-Line Sensors can be used with the repeater, they will lose any encryption functionality when used in this way. In other words, they will operate as though they are unencrypted.
The 80-922-1 comes with its own 12-volt DC transformer for power. But this transformer will not provide backup power in the event of an electrical outage. In order to get backup power, a user has two options. They can separately purchase a more powerful transformer, such as a Honeywell 1321, and a compatible backup battery, like an Ultratech 1240. Alternatively, they can use a 12-volt DC power supply, such as the AD12612, along with its own backup battery.
Brand: Interlogix
Qolsys IQ Panel Telefonica
7" Security Panel w/ Z-Wave, Telefonica Cell Communicator
List Price: $724.00
Our Price: $470.99
Qolsys IQ Panel Rogers
7" Security Panel w/ Z-Wave, Rogers Cell Communicator
List Price: $560.00
Our Price: $349.99
Qolsys IQ Panel 2 Verizon LTE
7" Security Panel w/ Z-Wave-ready, Verizon Cell Communicator
List Price: $840.00
Our Price: $349.99
* Based on a 10% APR with 12 months financing. APR's will vary between 10% - 30% based on credit score and various factors.