DSC PG9862
PowerG 915MHz Wireless Ceiling-Mount 360° Motion Detector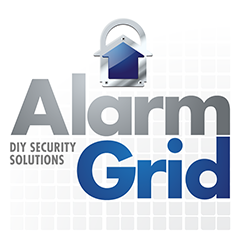 The DSC PG9862 is a ceiling-mount motion sensor that is perfect for tight areas like closets where corner mounting isn't practical. This motion sensor is designed to be mounted on the ceiling. It offers a 360° coverage area. It uses PIR technology to detect movement. Buy the DSC PG9862 here.
Description
The DSC PG9862 PowerG Ceiling-Mount Motion Sensor has a 360° coverage area for detecting any movement that may occur below. The sensor uses passive infrared (PIR) technology to detect the changes in IR energy that occur with movement. It has a coverage area of up to 32.8 feet in diameter.
Also known as 360° motion sensors, ceiling-mount motion detectors are designed to sense the movement that occurs below. The DSC PG9862 is no different from most conventional motion sensors in that it looks for the changes in infrared (IR) energy that occur when a person or object comes within the sensor's field of view. The only difference is that as a ceiling-mount motion sensor, the PG9862 has a unique detection pattern that is best-suited for looking downward instead of across a room.
There are certain situations where you will want to use a ceiling-mount motion sensor instead of a conventional motion sensor. A common scenario is that there is not enough room to mount a conventional motion sensor. This often occurs in tight spaces, such as closet. Another possibility is that you only want the motion sensor to detect movement that occurs directly below instead of throughout the rest of the room. For example, you might want to know if someone comes in or out of a room, but not if there is movement in the rest of the room.
As a PowerG device, the DSC PG9862 offers some powerful functionality. It can be used from up to 2km away from the panel in an open air environment, though this is dependent on the system being used. It also uses military grade 128-bit AES encryption in all of its wireless communication. This makes the sensor virtually impossible for others to hack or takeover wirelessly. It is also immune to any RF jamming techniques that may be able to disable non-encrypted sensors.
The DSC PG9862 communicates at 915 MHz. It is compatible with any PowerG System, including all Qolsys IQ Panel 2 Plus Systems, the DSC Iotega, and all DSC PowerSeries NEO Panels with added wireless transceiver. The recommended mounting height is 9 feet, though you can mount it from up to 13 feet high for an increased coverage area. Any mounting height between 6.5 feet and 13 feet is acceptable. Mounting hardware for the device comes included. Make sure to test the sensor after installation. The sensor uses a single CR123A battery for power. Its average battery life is five (5) years. The Sensor is 4.2 inches in diameter. It is for indoor use only. It has an LED light for signal testing and walk testing. The device can be auto-enrolled by powering it on by inserting the battery. The device features a tamper cover to let the system know if someone opens it up.
Specifications
Sensor Type: Wireless Ceiling-Mount 360° Motion Sensor
Wireless Frequency: 915 MHz
Detection Method: Passive Infrared (PIR)
Mounting Height: Between 6.5 and 13 Feet (9 Feet Recommended)
Coverage Area: Up to 32.8 Feet (Mounted From 13 Feet High)
Wireless Range: Up to 2km (Depending on Panel)
Status LED: Yes (For Signal Testing & Walk Testing)
Tamper Cover: Yes
Dimensions: 4.2 Inches Diameter (Height Not Listed)
Weight: 110G
Battery: CR123A
Battery Life: About Five (5) Years
Brand: DSC
DSC HS2064NK
PowerSeries Neo Alarm Control Panel, 64 Zones
List Price:
Our Price: $110.99
Qolsys IQ Panel 2 Plus
Verizon LTE with PowerG & Legacy DSC 433MHz
List Price:
Our Price: $444.99
DSC HS2016NK
PowerSeries Neo Alarm Control Panel, 16 Zones
List Price:
Our Price: $66.99
* Based on a 10% APR with 12 months financing. APR's will vary between 10% - 30% based on credit score and various factors.