DSC HS2064NK
PowerSeries Neo Alarm Control Panel, 64 Zones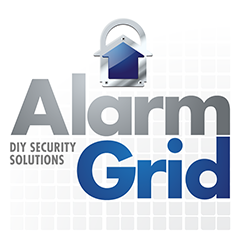 The DSC HS2064NK is the version of the DSC PowerSeries NEO System with support for up to 64 zones. You will need a wireless receiver to use wireless zones. The panel has eight (8) built-in hardwired zones, and more can be added with expansion modules. Buy the DSC HS2064NK from Alarm Grid.
Description
The DSC PowerSeries NEO HS2064NK is a hardwired alarm system with support for up to 64 zones. This is perfect for medium to large applications. The hardwired security panel supports up to eight (8) unique partitions. You can program up to 499 unique user codes and a system Master Code.
Many larger homes and commercial establishments use the PowerSeries NEO HS2064NK. Being able to support up to 64 zones makes the system very versatile and suitable for demanding applications. But keep in mind that only eight (8) hardwired zones are built into the circuit board. To use additional hardwired zones, you must add one or more DSM HSM2108 Expansion Modules. Each expansion module will add eight (8) additional hardwired zones. You can also add a wireless transceiver to start using PowerG Wireless Sensors. We recommend using a DSC HS2LCDRF9 N NEO Keypad for this purpose. This device will operate as both a system keypad and as a wireless transceiver. Remember, an external keypad is required for use with the PowerSeries NEO.
PowerSeries NEO Systems are popular amongst users who want to use PowerG Security Sensors. These devices boast an advertised wireless range of 2km away when used with a direct line of sight to the wireless transceiver. Make sure to consider that thick walls and large metal objects may interfere with this maximum range and decrease the signal. It may be possible to overcome these range issues with a PowerG Wireless Repeater. Also note that the number of wireless zones and hardwired zones combined cannot exceed 64 zones on the HS2064NK at any time. If you require a larger number of zones, you might consider using a DSC PowerSeries NEO HS2128NK System instead.
Another important addition for the DSC PowerSeries NEO HS2064NK is a communicator. This lets the system connect with the Alarm.com platform and receive reliable monitoring service. The PowerSeries NEO Communicators are dual-path module (hardwired ethernet and LTE cellular) with both AT&T and Verizon options being available. If one communication path goes down, the other path will still be there to back it up. These communicators also effectively double as Z-Wave Plus controllers so that you can operate your Z-Wave devices remotely from Alarm.com. Please note that you will need an appropriate alarm monitoring plan to active your communicator for service with Alarm.com.
The PowerSeries NEO Systems are not the only systems that support PowerG Sensors. Many users should strongly consider the Qolsys IQ Panel 2 Plus instead. As a wireless all-in-one system, the IQ Panel 2 Plus requires much fewer add-ons. That system comes with support for up to 128 unique wireless zones, and it has a PowerG Wireless Transceiver already built-in. You do not need to add a wireless keypad to the IQ Panel 2 Plus, since it already has an integrated touchscreen controller. Each IQ Panel 2 Plus System can support PowerG Sensors and one set of legacy sensors (319.5 MHz, 345 MHz, or 433 MHz). The IQ2+ also includes integrated WIFI and a built-in AT&T or Verizon LTE Communicator for fast and reliable monitoring service. The only real reason to choose a PowerSeries NEO over an IQ Panel 2 Plus is if you really want a hardwired system instead of a wireless one.
This version of the PowerSeries NEO supports up to 499 user codes and a Master Code. Up to 500 events can be stored in the event log. The system includes bell output and siren supervision. The panel is SIA CP-01 compliant. You will need a backup battery for the system. We recommend the UltraTech 1240 for this purpose. The panel receives power from a 16.5VAC, 40VA transformer (not included). It comes housed in a metal cabinet enclosure.
Note: No transformer is included with this system. We recommend purchasing the Honeywell 1361-GT Transformer separately, which will work fine with the DSC PowerSeries NEO Security System.

Brand: DSC
DSC TL880LTVZ N
Alarm.com Verizon LTE Dual Path Communicator for PowerSeries Neo
List Price: $334.00
Our Price: $217.99
DSC HS2LCDP N
Hardwired LCD Alarm Keypad w/ Prox Tag Support for PowerSeries NEO
List Price: $196.00
Our Price: $127.99
DSC HS2TCHP
PowerSeries NEO 7" Hardwired Touchscreen Keypad w/ Prox Support
List Price: $370.00
Our Price: $241.99
* Based on a 10% APR with 12 months financing. APR's will vary between 10% - 30% based on credit score and various factors.